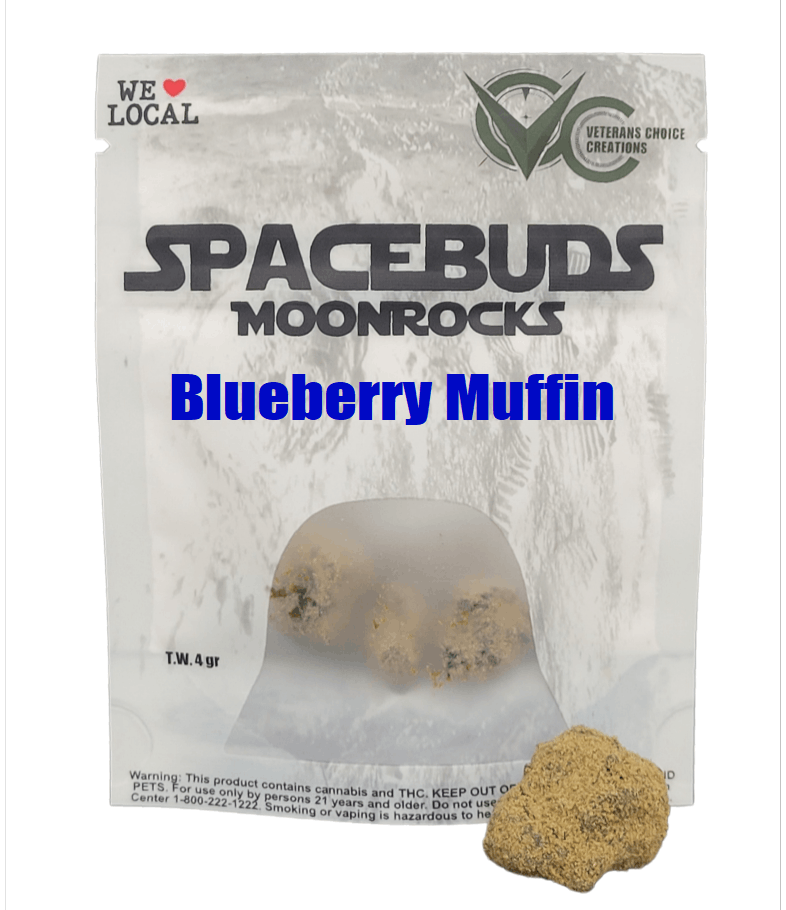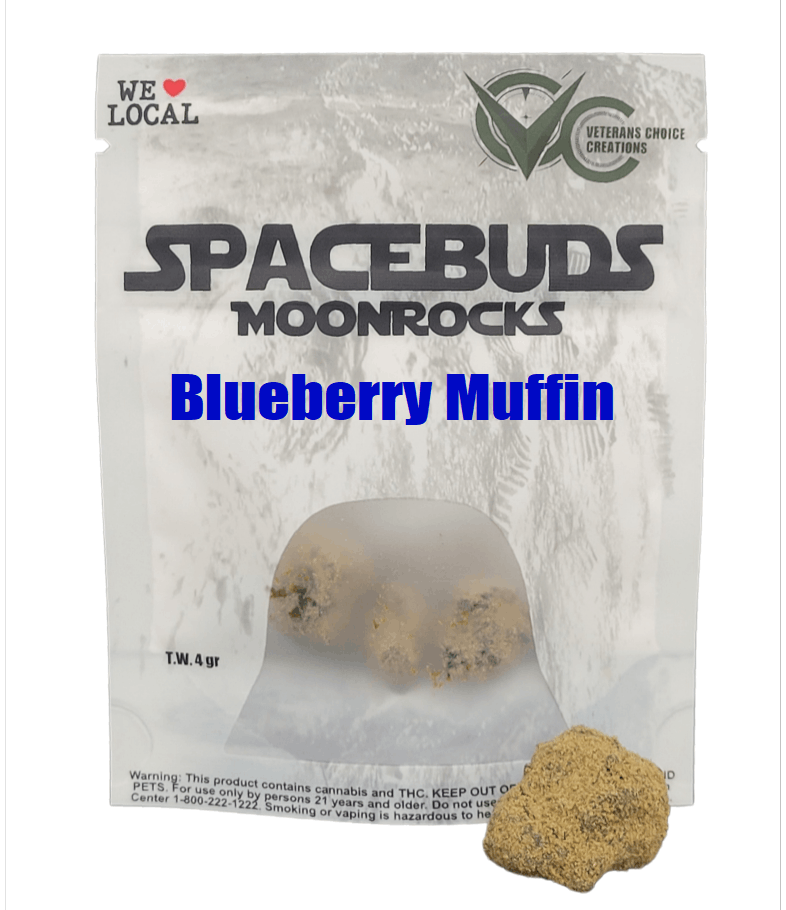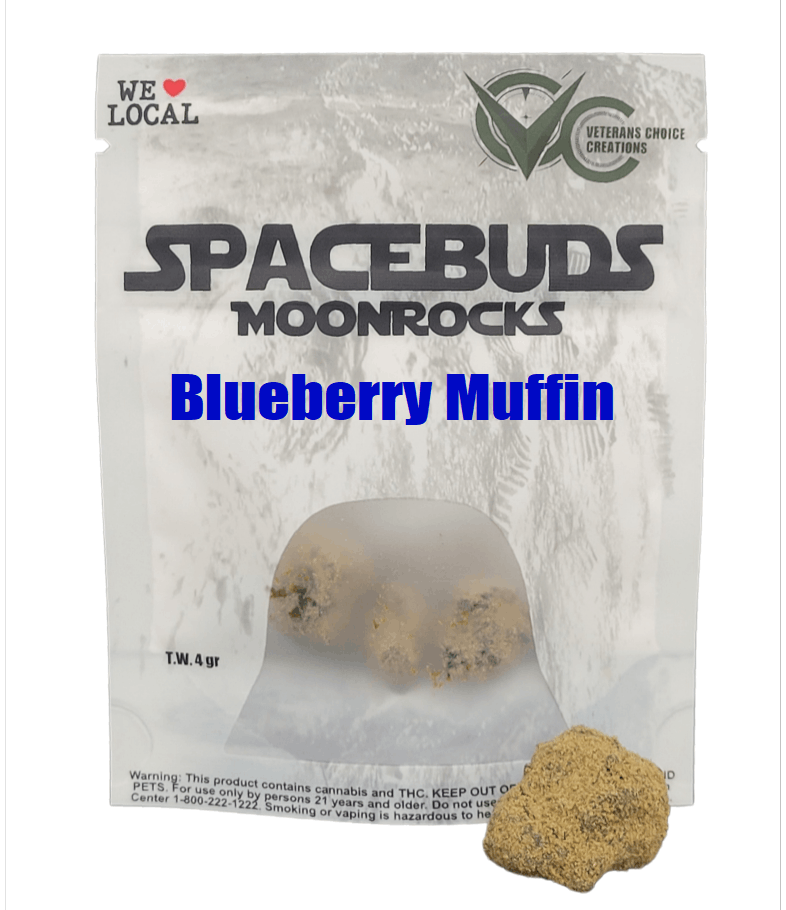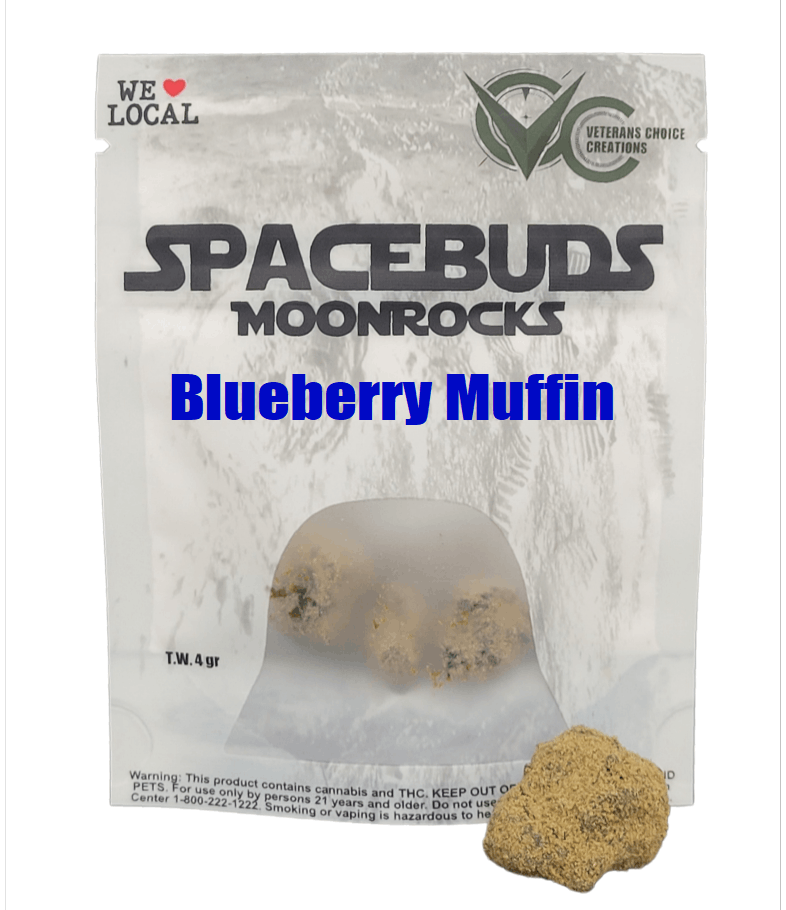 Brand: Spacebuds
Spacebuds Blueberry Muffin Moonrocks 4g
Indulge in the luscious experience of Space Buds Moon Rocks in our Blueberry Muffin variety. Renowned for its sweet, vanilla, blueberry, and creamy muffin-like aroma and flavor, this indica-dominant hybrid offers a sumptuous treat for the senses. Meticulously crafted by SEGA Farms, Blueberry Muffin Moon Rocks promise a potent and therapeutic journey.
Blueberry Muffin Moon Rocks are specially formulated to offer a potent experience beneficial for a variety of ailments.
Components and Potency
Total Cannabinoids: 64.4%
Total THC: 57%
Minor Cannabinoids: Just under 2% CBG, with THCV, CBC, CBN, and CBD all under 1%
Terpene Profile
Total Terpenes: About 5%
Primary Terpenes: Alpha Pinene (3.5%), R Limonene (0.67%), Beta Pinene (0.48%)
Additional Terpenes: Alpha-Humulene, Beta-Farnesene
How to Consume
Smoking: Break the Moon Rocks into smaller pieces and mix with your regular cannabis flower in a pipe or rolling paper.
Vaping: Use a vaporizer designed to handle concentrates. Place a small amount of Moon Rocks into the chamber and vape at a low temperature.
Recommended Dosage
Beginners: Start with a piece about the size of a BB pellet (~0.1 grams). Wait 30-60 minutes before considering additional consumption.
Experienced Users: A pea-sized piece (~0.2 to 0.3 grams) should suffice. Again, wait 30-60 minutes to assess effects.
Effects
Calm
Happy
Relaxed
Energetic