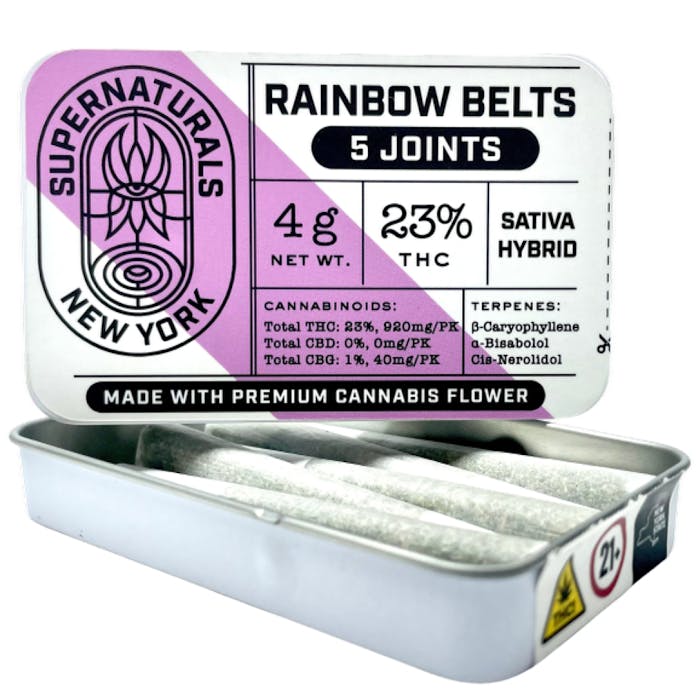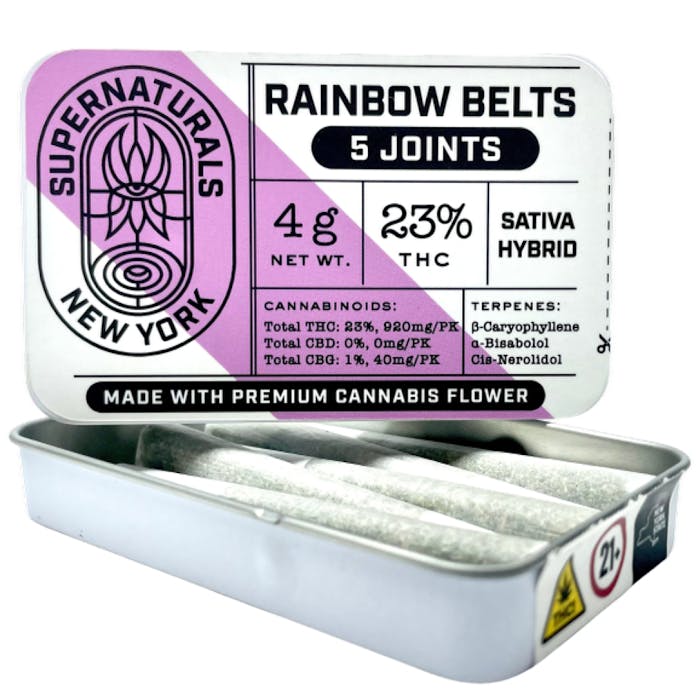 Brand: Supernaturals NY
Supernaturals Rainbow Belts Prerolls .8g 2pk
Rainbow Belts is a happy sativa hybrid that provides a sense of peace and tranquility with a sweet candy flavor and a hint of tropical fruit.
This strain is a great choice for social gatherings, as it provides a euphoric high. It can also help to boost creativity and energy levels.
Compostable packaging. Child proof & tamper evident.
Effects
Energetic
Happy
Creative
Focused
Inspired