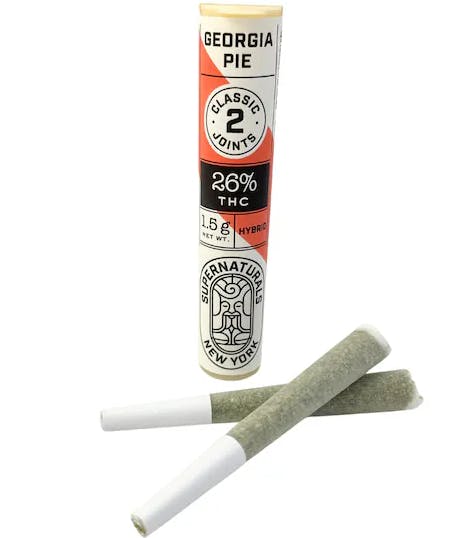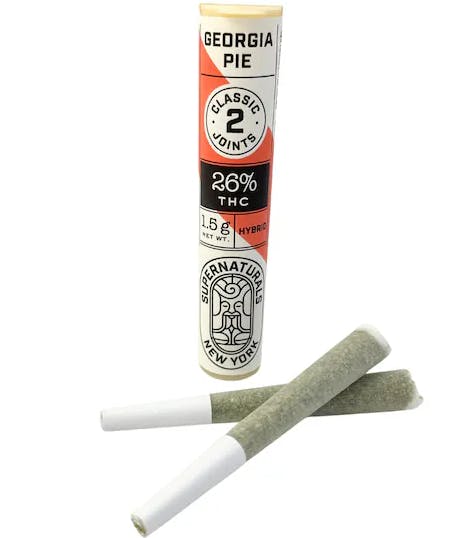 Brand: Supernaturals NY
Supernaturals Georgia Pie Prerolls .8g 2pk
Georgia Pie is an uplifting hybrid that provides a sense of joy and happiness with a sweet peachy flavor and a hint of dank baked goods.
This strain is a great choice for daytime use, as it provides a balanced high that is both stimulating and relaxing. It can also help to improve mood and creativity.
Compostable packaging. Child proof & tamper evident.
Effects
Calm
Happy
Relaxed
Energetic