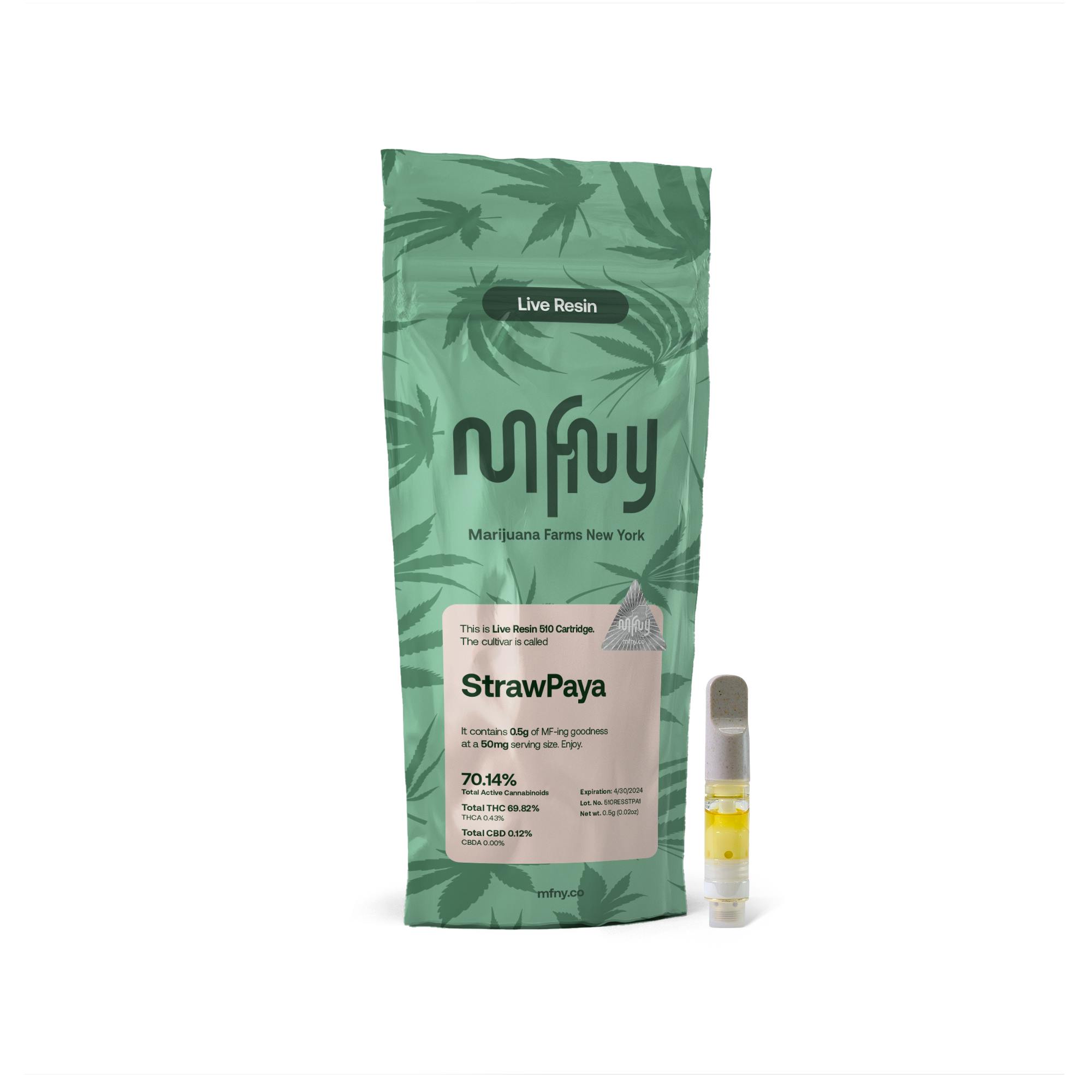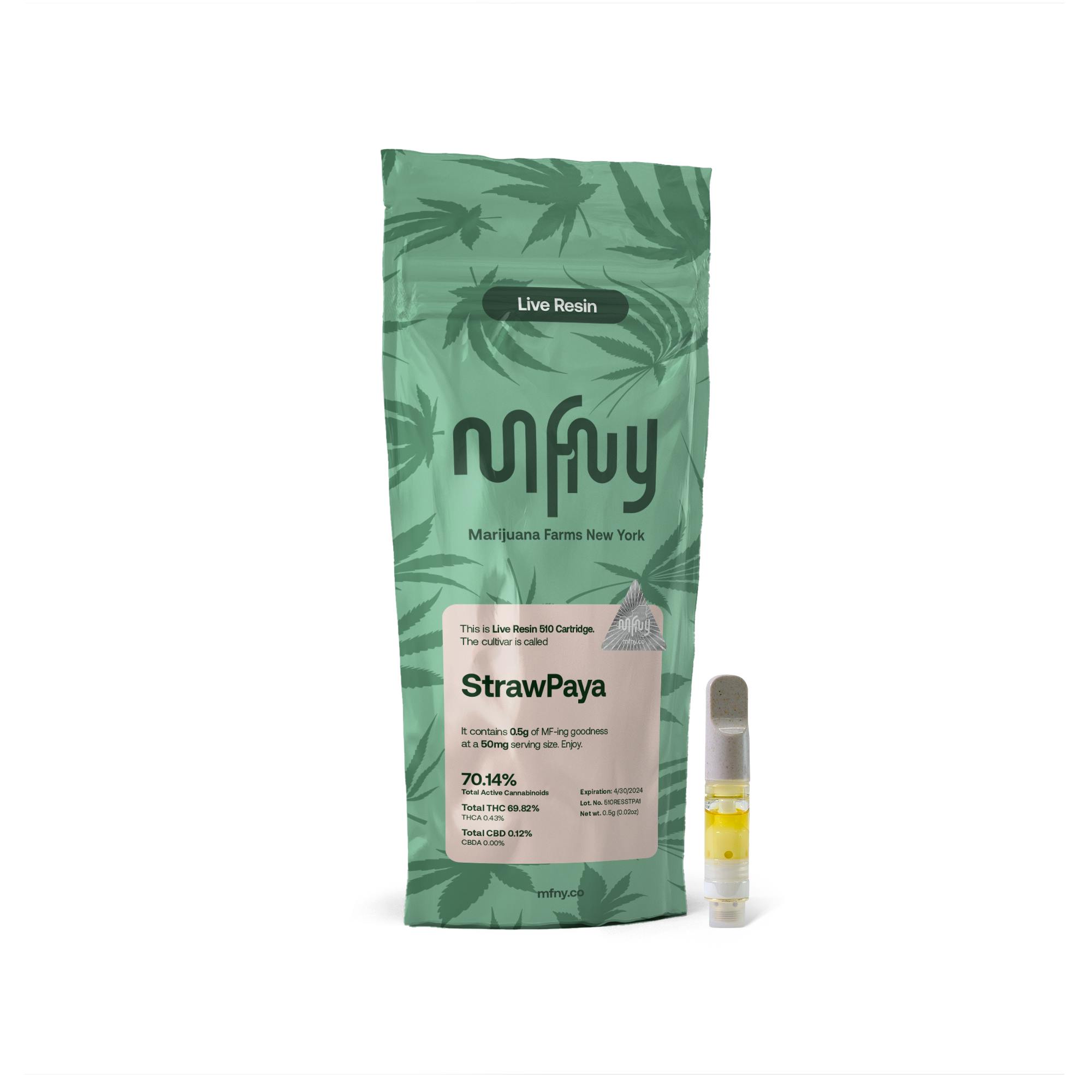 Brand: MFNY
StrawPaya | Live Resin 510 Cart (.5g)
The MFNY live resin vape cart has a high terpene profile of our single-source, in-house produced Starwguava x Papaya real live resin. We start with fresh-frozen flower buds, then use the hydrocarbon extraction method (plus years of experience and scientific precision) to deliver the purest plant extract. An extract that showcases the strain's naturally produced full-spectrum cannabinoids and remarkable natural terpenes. The Starwguava x Papaya hybrid combines loads of sweet and fruity strawberry flavor with hints of tropical guava and the spicy, peppery taste of the Papaya strain. It will have you feeling creative and focused with a pleasant body and mind relaxation. No distillates, added flavors, or alterations.
Comes in a 510 Cart with recommended battery settings 2.8 - 3.3V. Do not vaporize live resin at higher temperatures, as it can "burn off" the precious terpenes and aromas we are working hard to preserve; higher temps can also cause an undesirable "burnt" aftertaste. Vape cartridge contains concentrated live resin oil that is heated by a battery and vaporized for inhalation. These products are very potent and are designed to be consumed in 2-3 second puffs.
View Product Testing Data
Caryophyllene
%
Caryophyllene
%
Aromas
Sharp
Spice
Sweet
Pepper
Potential Health Benefits
Anti-depression
Anti-inflammatory
Cancer Fighting
Pain Relief
Gastrointestinal
Anti-anxiety
Anti-diabetic
Limonene
%
Limonene
%
Aromas
Citrus
Lemon
Herbal
Potential Health Benefits
Cancer Fighting
Anti-anxiety
Anti-depression
Stress Relief
Brain Function
Gastrointestinal
Anti-inflammatory
About the brand :
MFNY
MFNY is an award winning single-source cannabis company from New York.