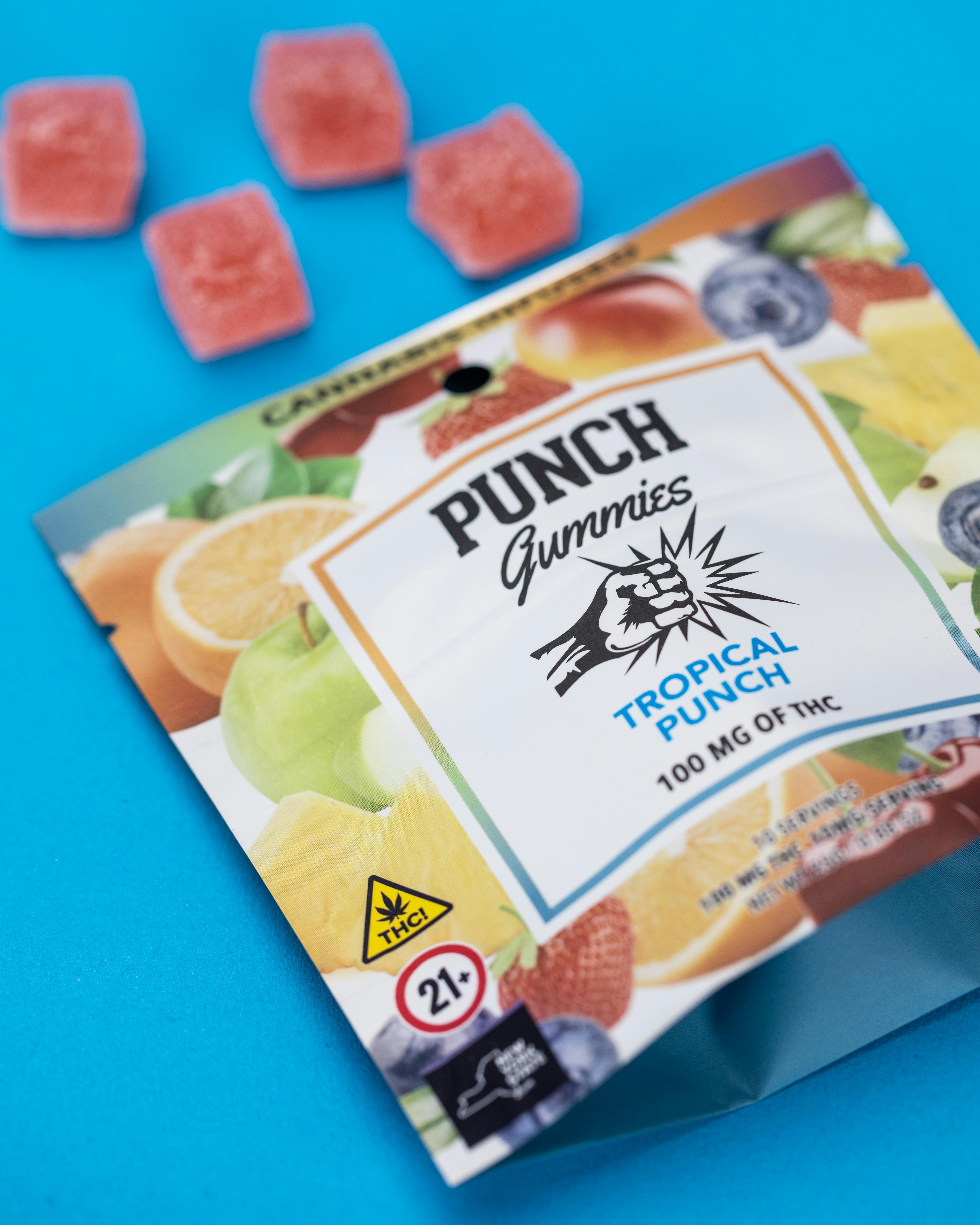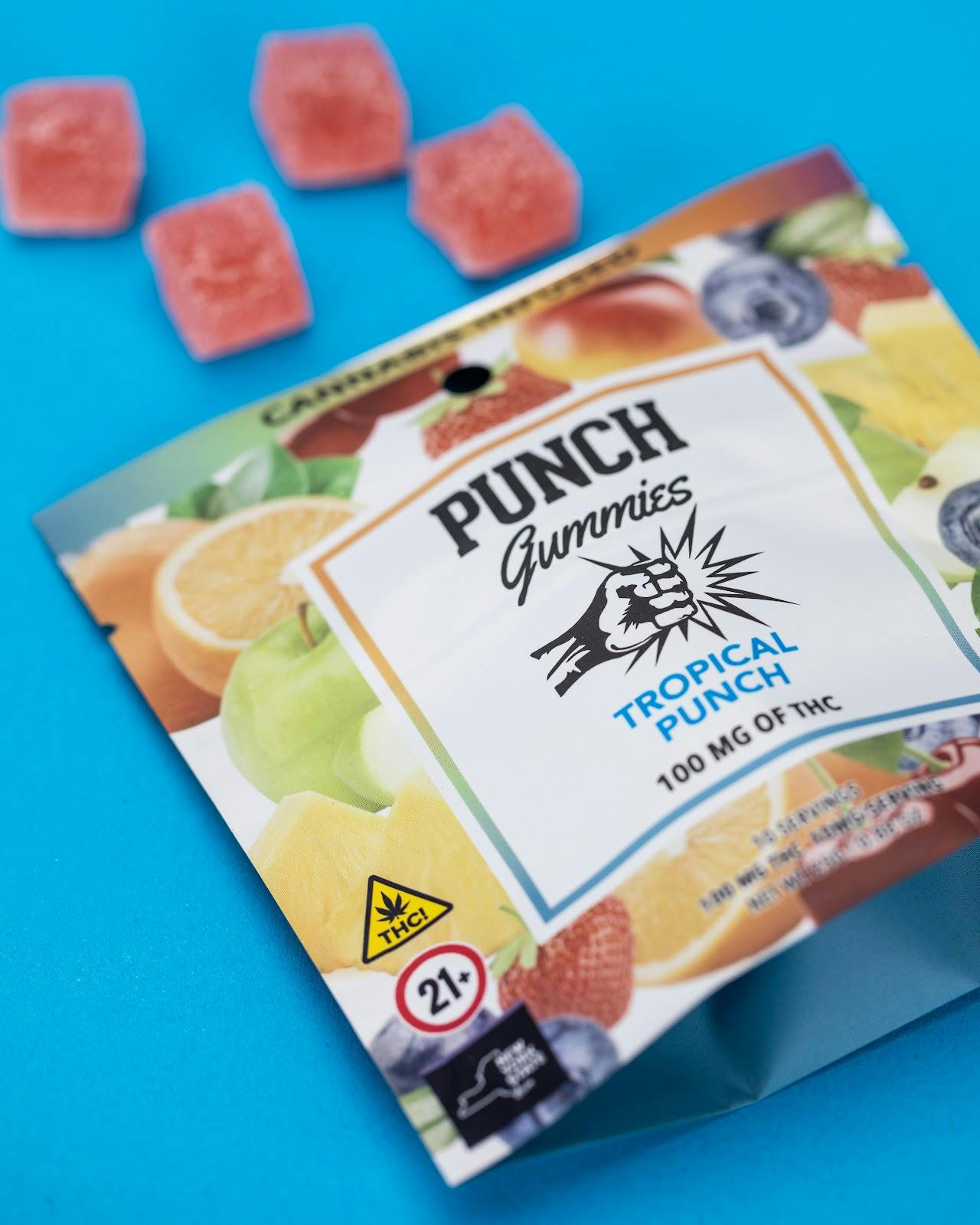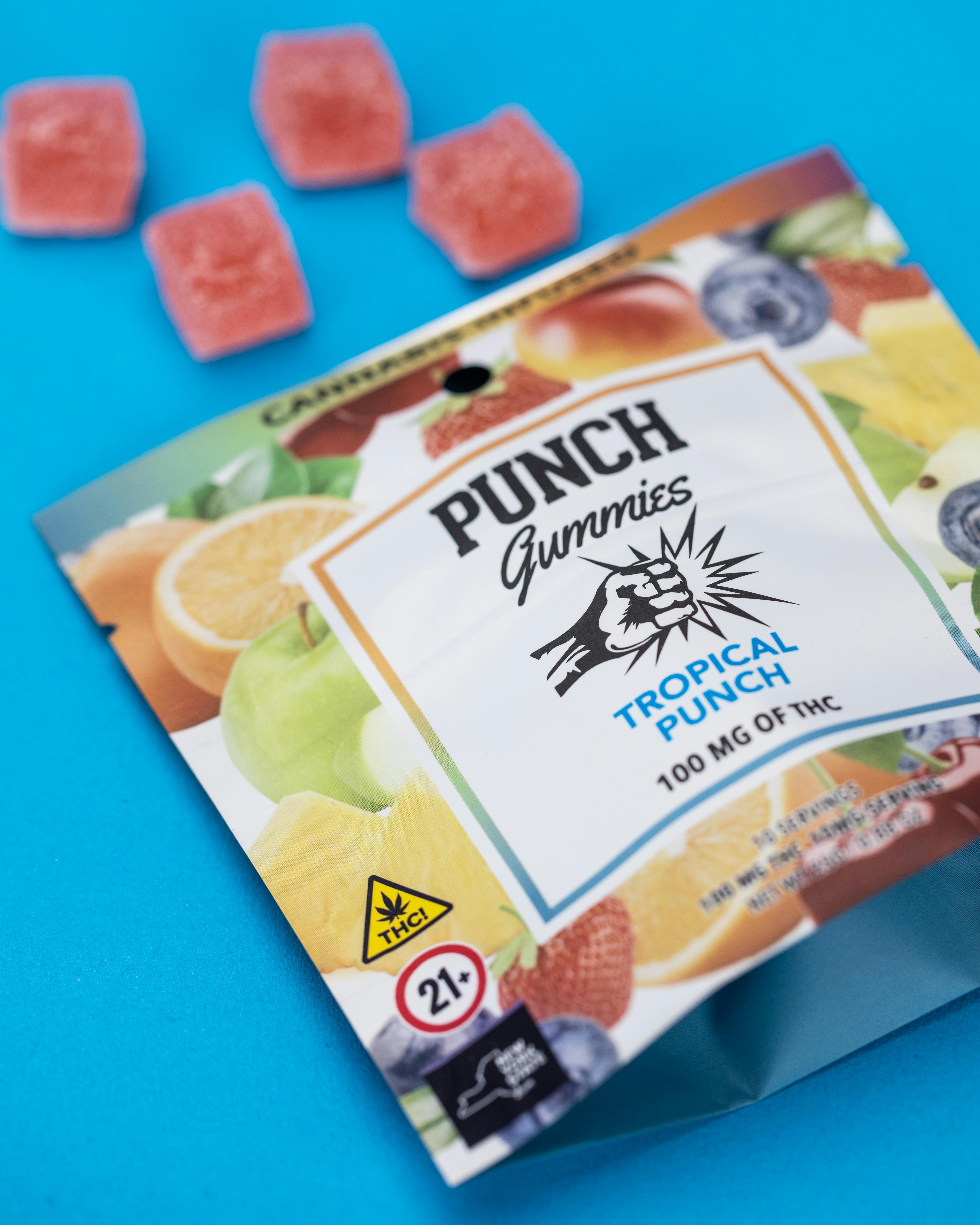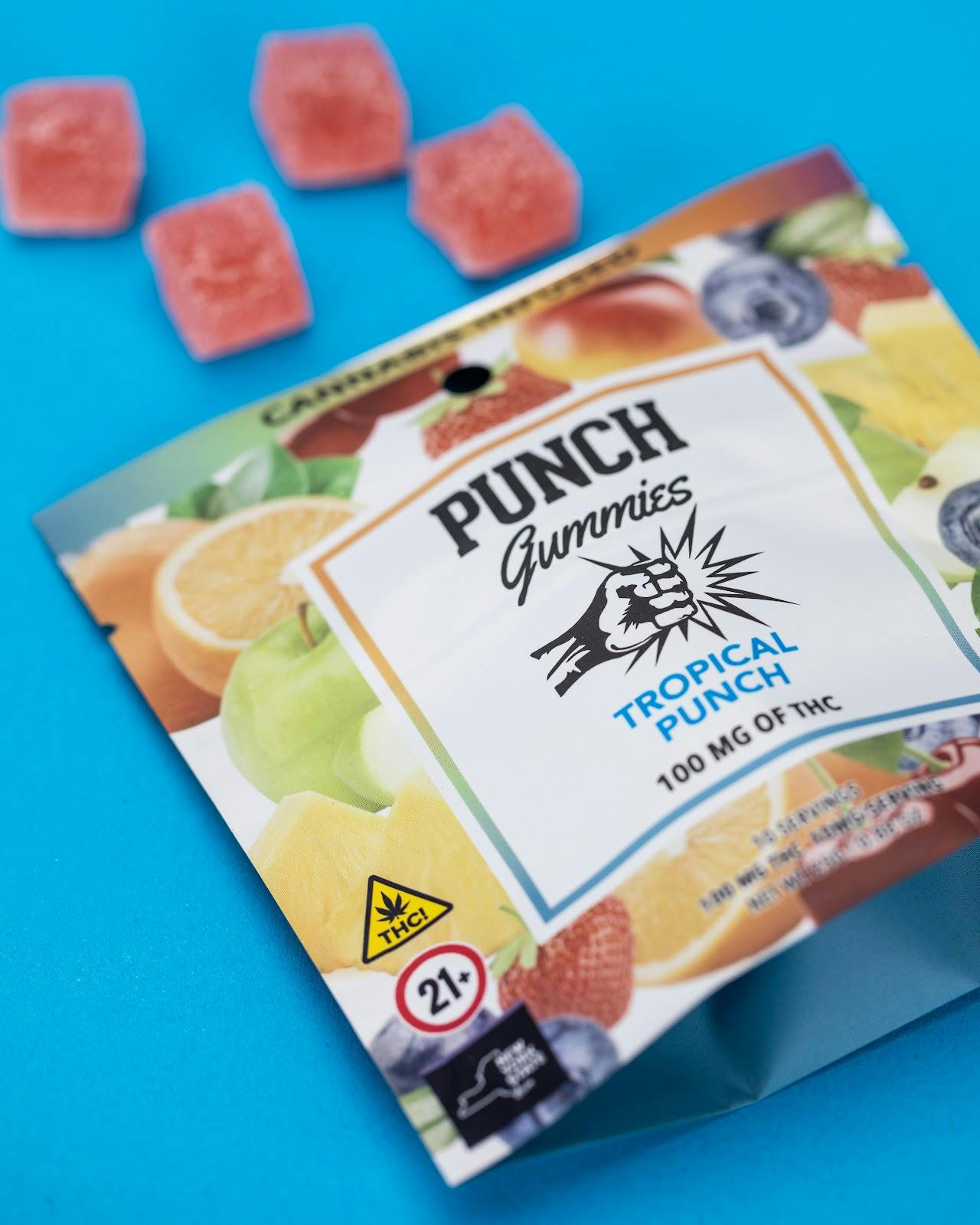 Brand: Punch Bar
Punch Tropical Punch Gummies 10mg 10pk
Hybrid
THC:92.83mg
CBD:1.73mg
"Tropical Punch Gummies pack a
punch of fruity goodness with every
bite. It's a juicy and refreshing taste
experience that is both sweet and
tropical The Tropical Punch flavor
captures the essence of this bold and
fruity taste, offering a mouthwatering
experience that is bursting with flavor.
The gummy candy is coated in sugar
that enhances the punch flavor,
making each bite a fruity explosion in
your mouth.with our Tropical Fruit Snack pack,
featuring the fruity combination of
mango, watermelon, and lime. Indulge
in the sweet and succulent taste of
mango, reminiscent of a sunny tropical
paradise. Dive into the refreshing and
juicy sweetness of watermelon,
capturing the essence of summer.
Experience the bold and zesty flavor of
lime, adding a refreshing citrus twist to
the tropical blend. Made with real fruit
juice, these vegan and gluten-free fruit
snacks offer a delightful and guilt-free
treat. Savor the tropical flavors and
escape to a blissful oasis with our
Tropical Fruit Snack pack."
Effects
Calm
Happy
Relaxed
Energetic