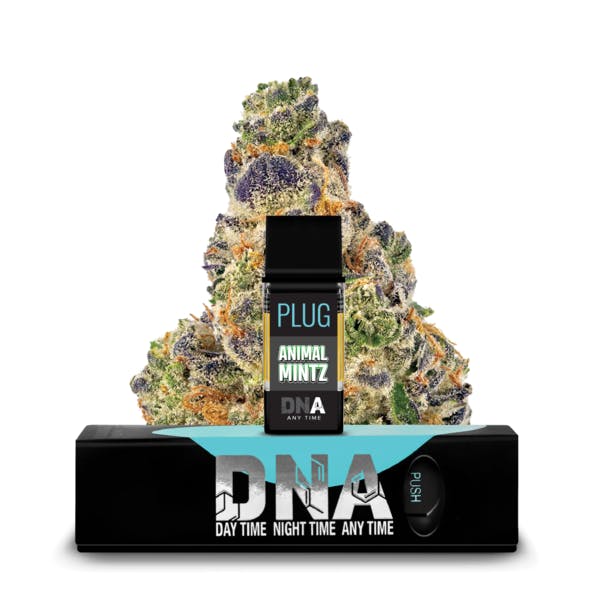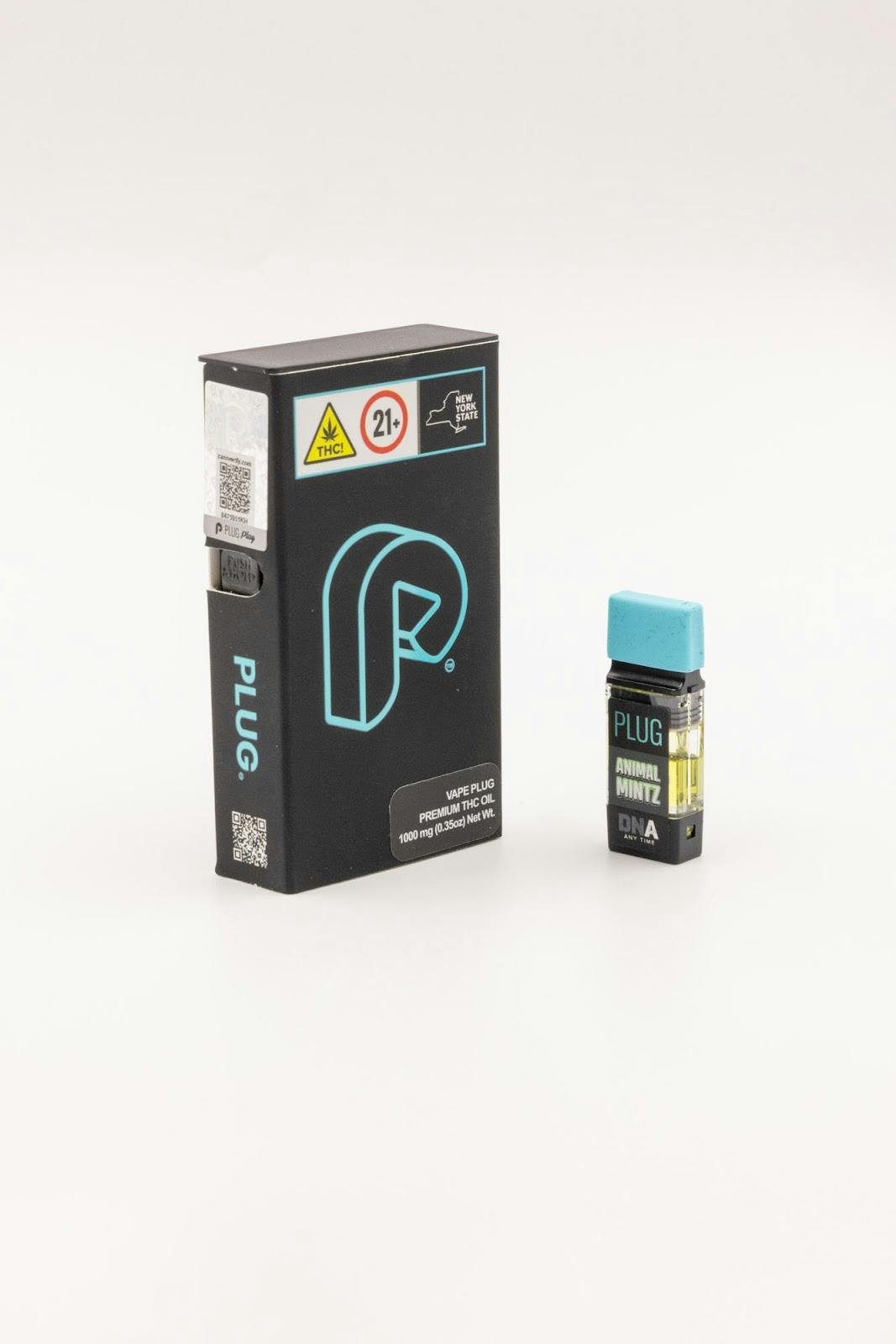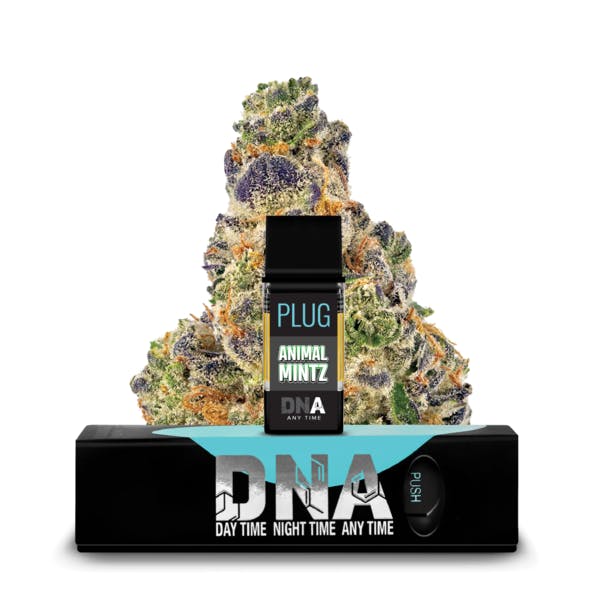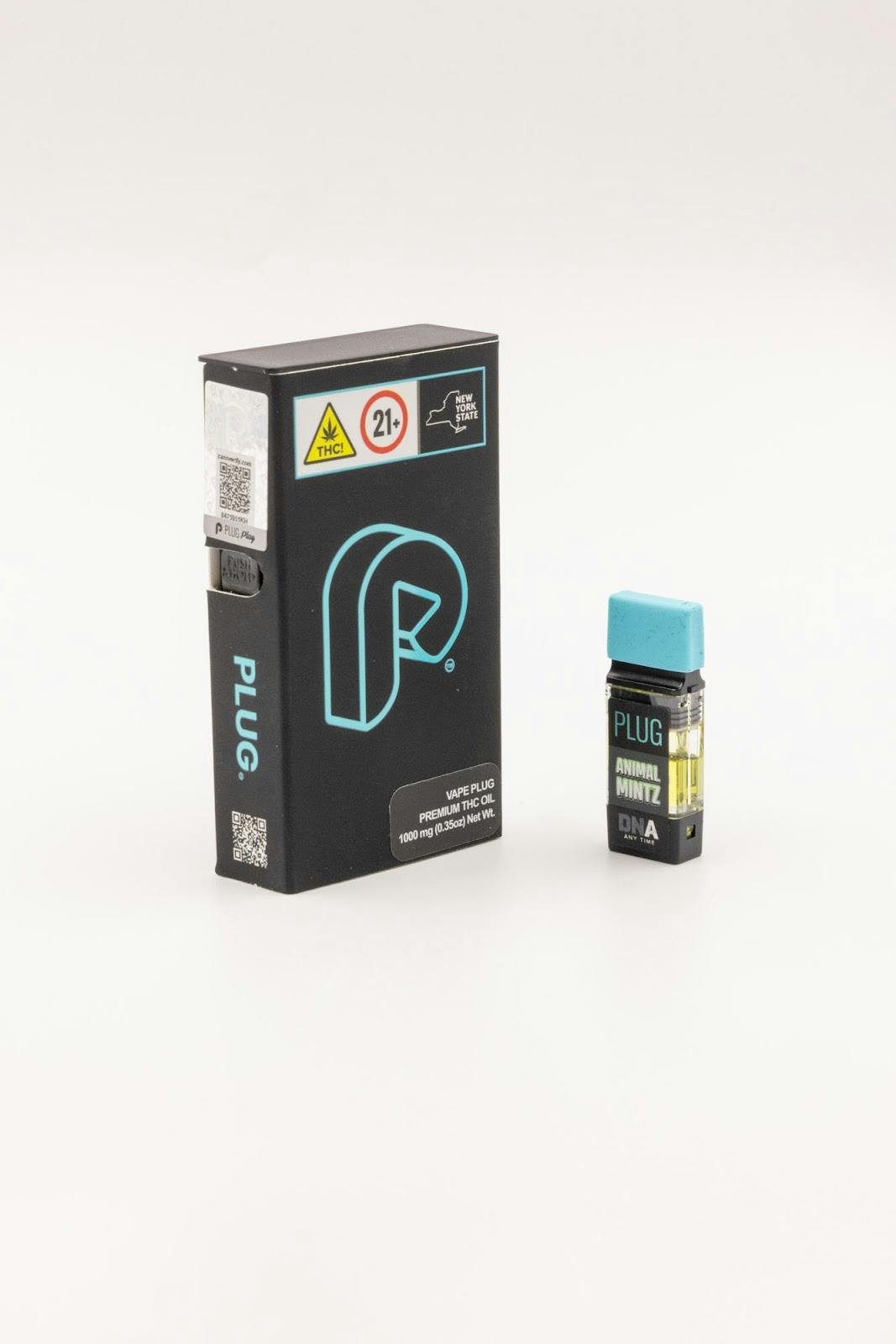 Brand: Plug Play
Plug N Play Animal Mints Vape .5g
Let your wild side out with our Animal Mintz. Your mind and body will unwind thanks to the calming effects of Animal Mintz with an aftertaste that is faintly minty and is both sweet and pungent. Known to provide exhilaration while lowering tension, stress, and pain.
Effects
Calm
Happy
Relaxed
Energetic
View Product Testing Data
THCV (Tetrahydrocannabivarin)
2.4
THCV (Tetrahydrocannabivarin)-2.4
CBC (Cannabichromene)
7.1
CBC (Cannabichromene)-7.1
About the brand :
Plug Play
Plug Play produces portable cannabis extracts with their unique Plug pods and Play battery system. Their DNA Plugs are carefully crafted with original strain terpenes, while their Exotics Plugs are deliciously infused with natural flavors to give them their fun and fresh taste. Plug pods come to life with the Play battery -- a slim, sleek, and discreet rechargeable vaporizer.