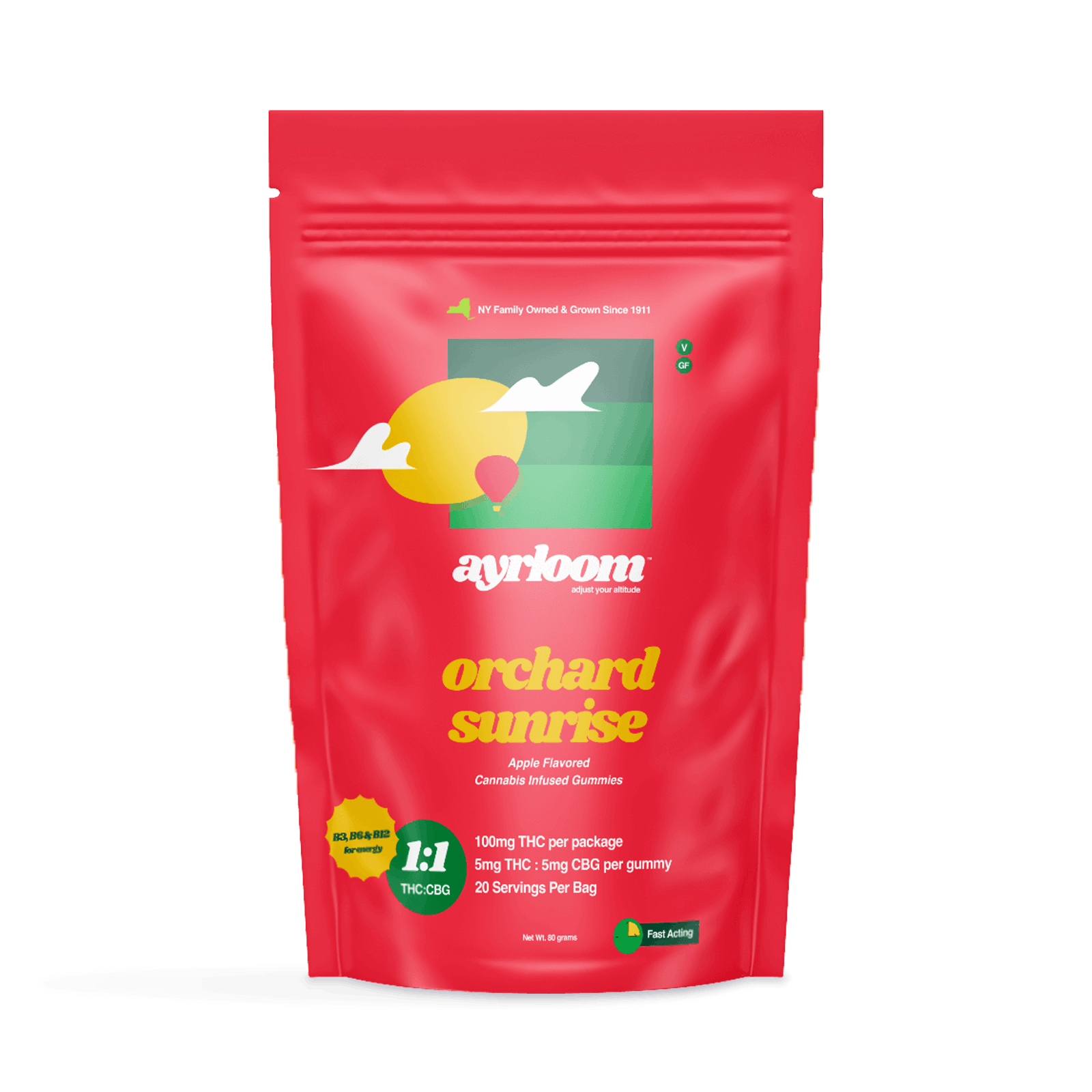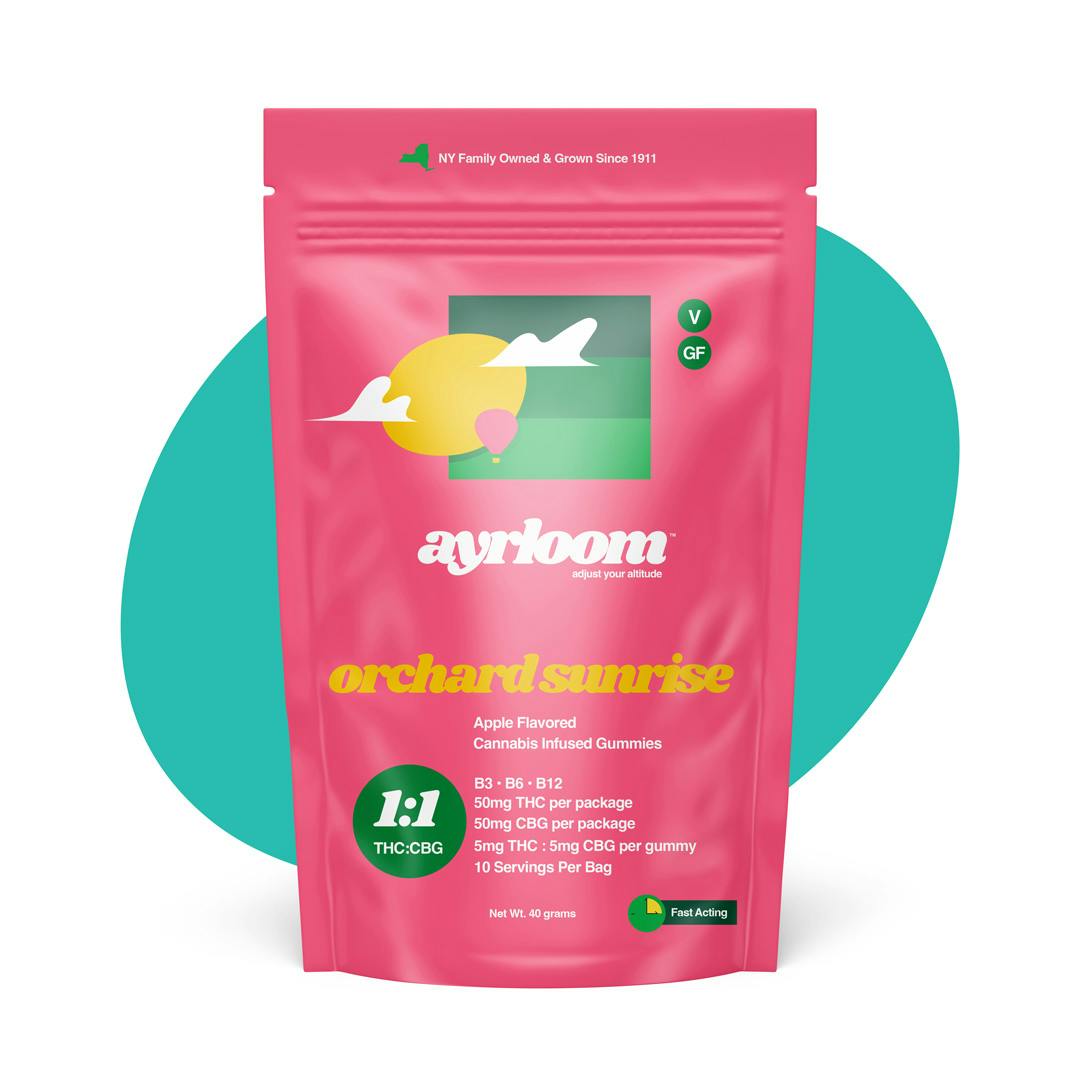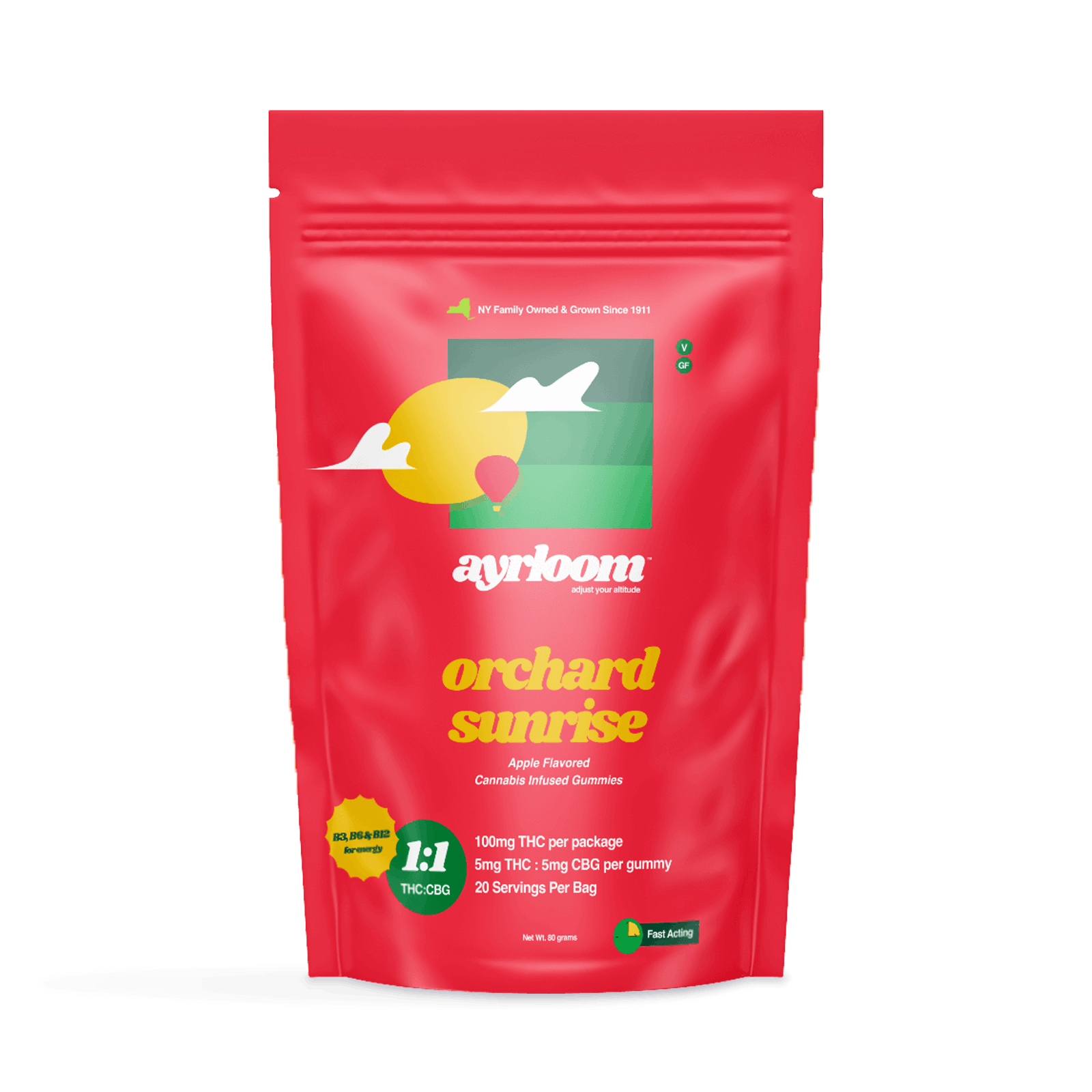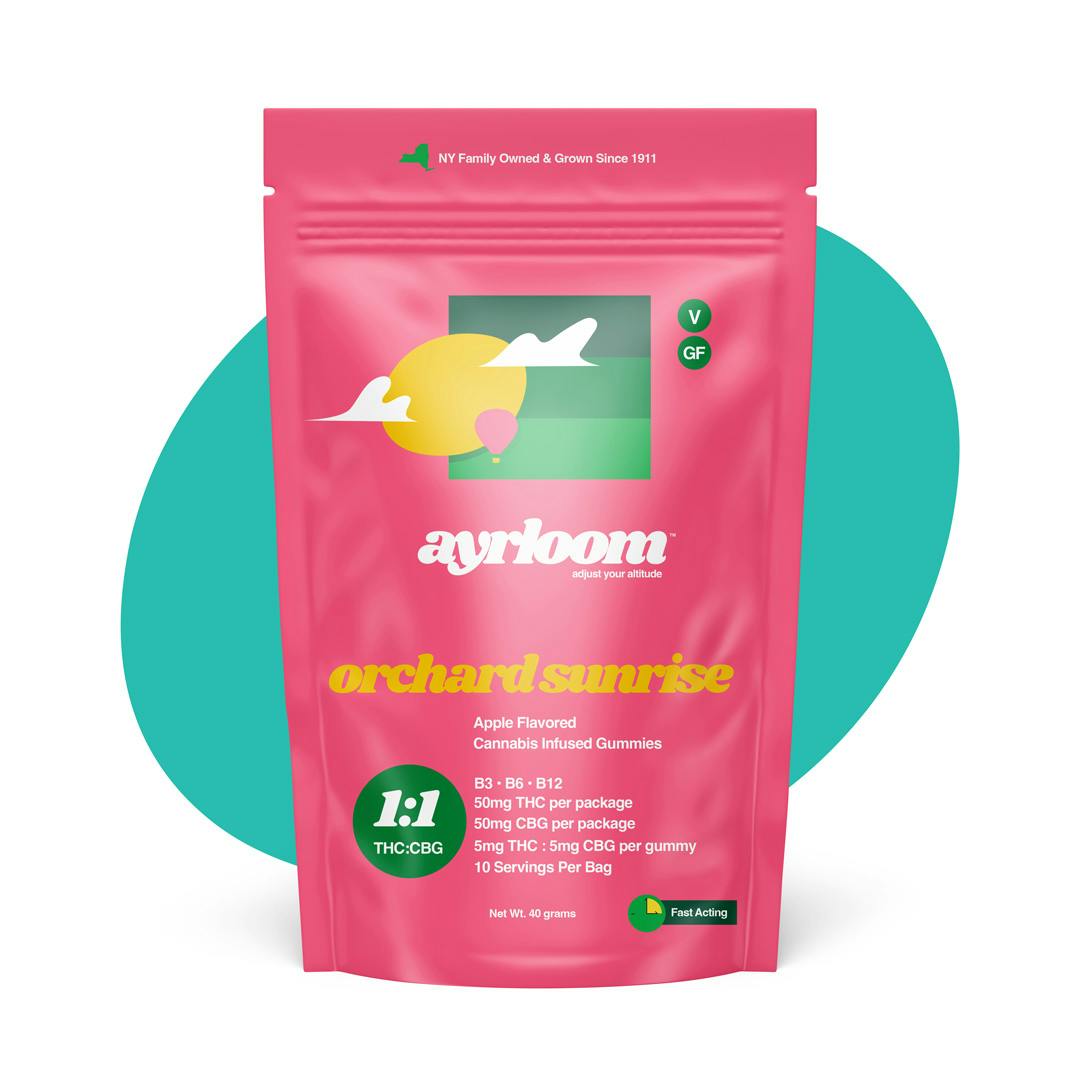 Brand: ayrloom
Orchard Sunrise 1:1 CBG Gummies
Every Orchard Sunrise means a new day and a new opportunity. Pay homage to ayrloom's orchard's 110-year-old history and nod hello to the future with these apple flavored cannabis infused gummies. They combine flavors of their most beloved apples for a crisp and juicy profile. Infused with B3, B6 and B12 for an extra boost!
Ingredients: tapioca syrup, cane sugar, pectin, natural flavors, citric acid, sodium citrate, cannabis extract, natural colors (from fruit and vegetable extracts)
Instructions: Take 1 gummy and wait at least 1 hour to feel effect before consuming more. Store in a cool, dry place.
Effects
Calm
Energetic
Happy
Relaxed
About the brand :
ayrloom
From the family that brought you Beak & Skiff & 1911 Established, ayrloom™ showcases the fifth generation's commitment to quality, innovation and sustaining over 1,000 acres of land in upstate New York. 110+ years of agricultural experience coupled with a passion for cannabis results in products that would make their great-great grandfathers proud. The team at ayrloom™ offers a full line of products to incorporate into daily routines, and they invite you to ADJUST YOUR ALTITUDE with them.