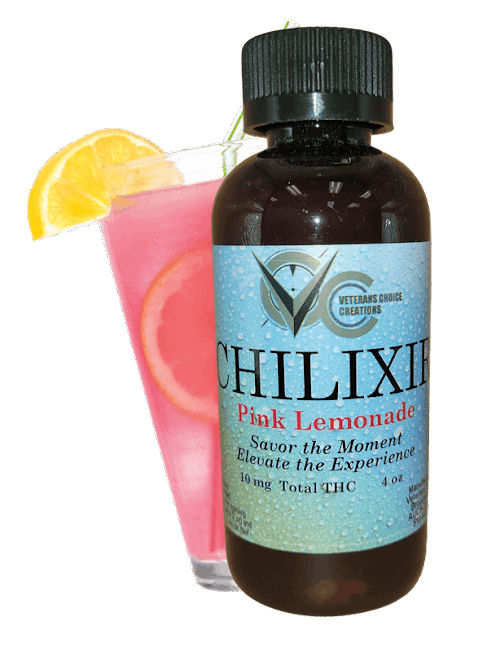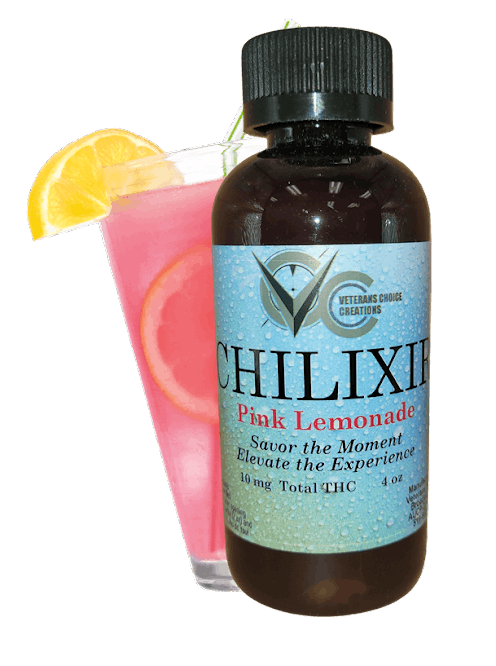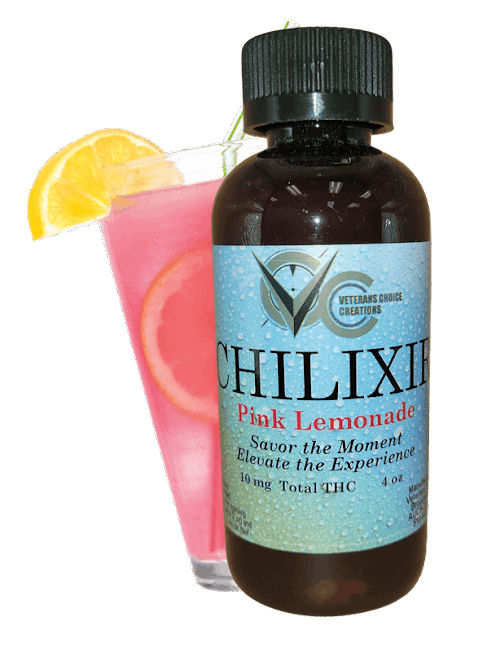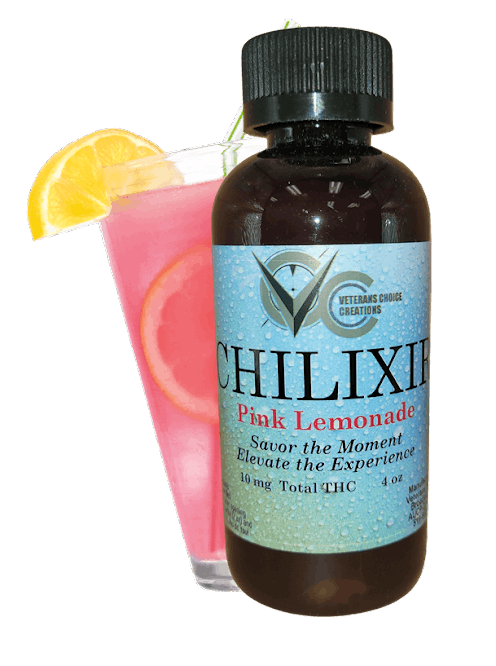 Brand: Chilixer
Chilixer Pink Lemonade 10mg
Flavor: Sour, Pink Lemonade
Effects: Uplifted, Energetic
Veterans Choice Creations Chilixir: A Refreshing Cannabis-Infused Drink for the Everyday Joe
Veterans Choice Creations (VCC), a leading licensed processor in the New York State Adult Use Cannabis Market, is excited to announce the launch of VCC Chilixir, a groundbreaking cannabis-infused drink designed for those who seek a refreshing and enjoyable experience. Combining great taste with the perfect dose of THC, VCC Chilixir is set to redefine the recreational cannabis beverage market.
VCC Chilixir is a 4-ounce drink containing 10mg of THC, expertly crafted using water, water-soluble THC, and a delicious flavor syrup. This innovative beverage offers consumers a balanced and approachable way to enjoy the benefits of cannabis without compromising on taste or quality. With the tagline "Savor the Moment, Elevate the Experience," VCC Chilixir encourages customers to unwind and enjoy life's simple pleasures.
Keeping in line with VCC's commitment to catering to the needs of the everyday consumer, the Chilixir is designed to have broad appeal. The packaging is adult-oriented, with clear labeling indicating the product's intended use and dosage. The vibrant and inviting color scheme helps the product stand out on the shelf while maintaining a fun "every man" vibe.
"We are proud to bring VCC Chilixir to the market," said Jason Ambrosino, Founder and CEO of Veterans Choice Creations. "We've developed a product that not only tastes great but also provides a convenient and enjoyable way for our customers to experience cannabis. As a company founded by veterans and committed to serving the wider community.
Effects
Energetic
Happy
Calm
Relaxed