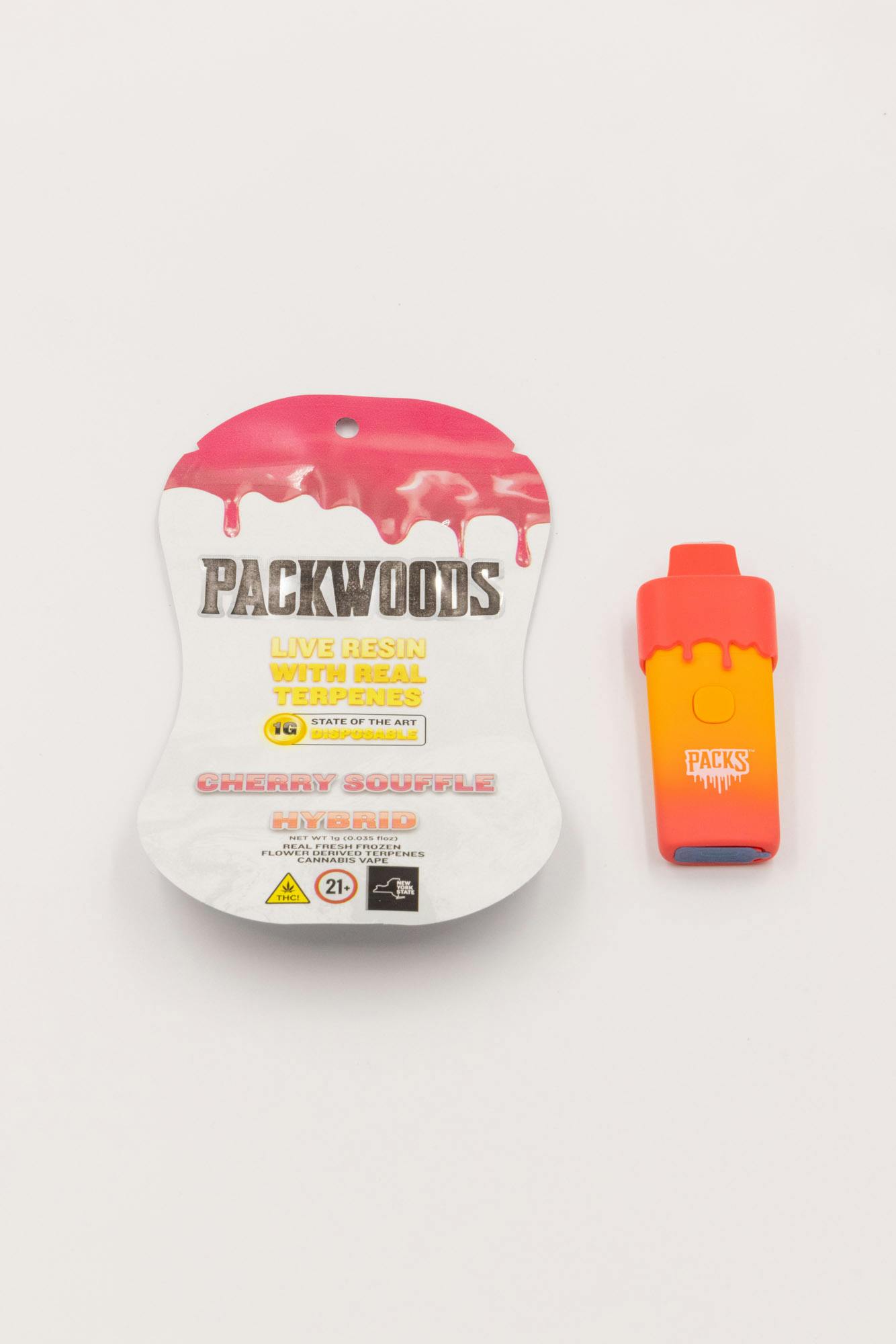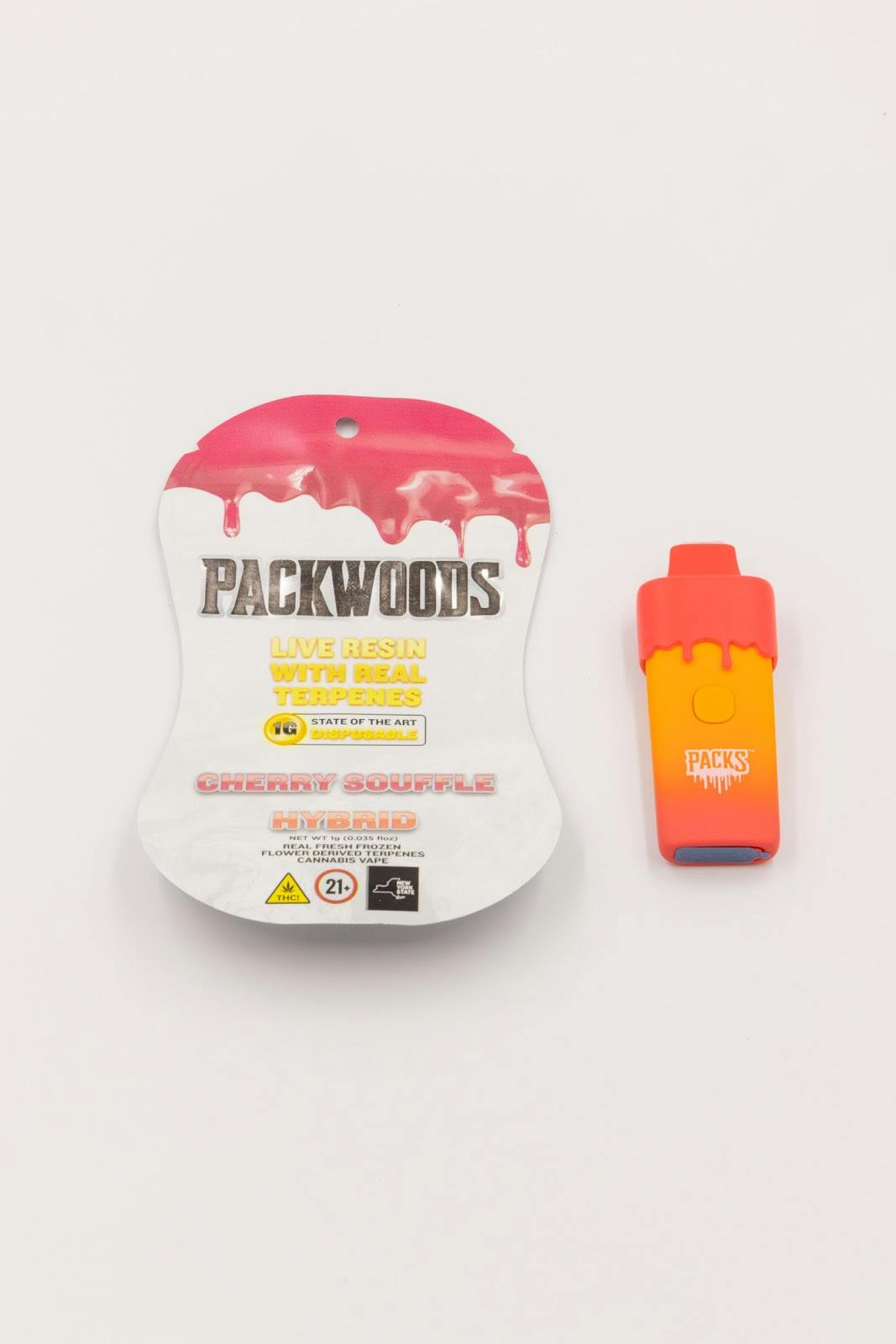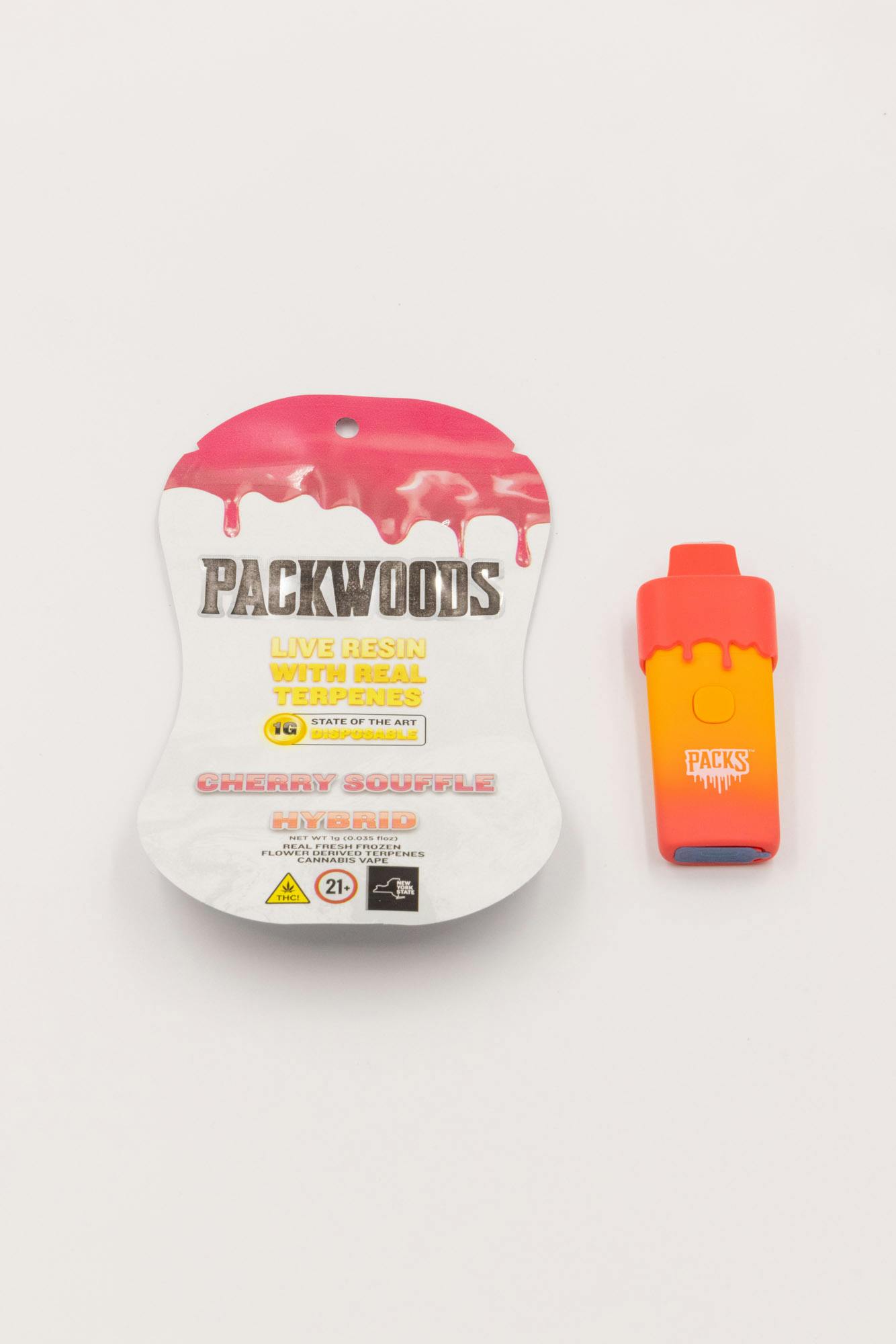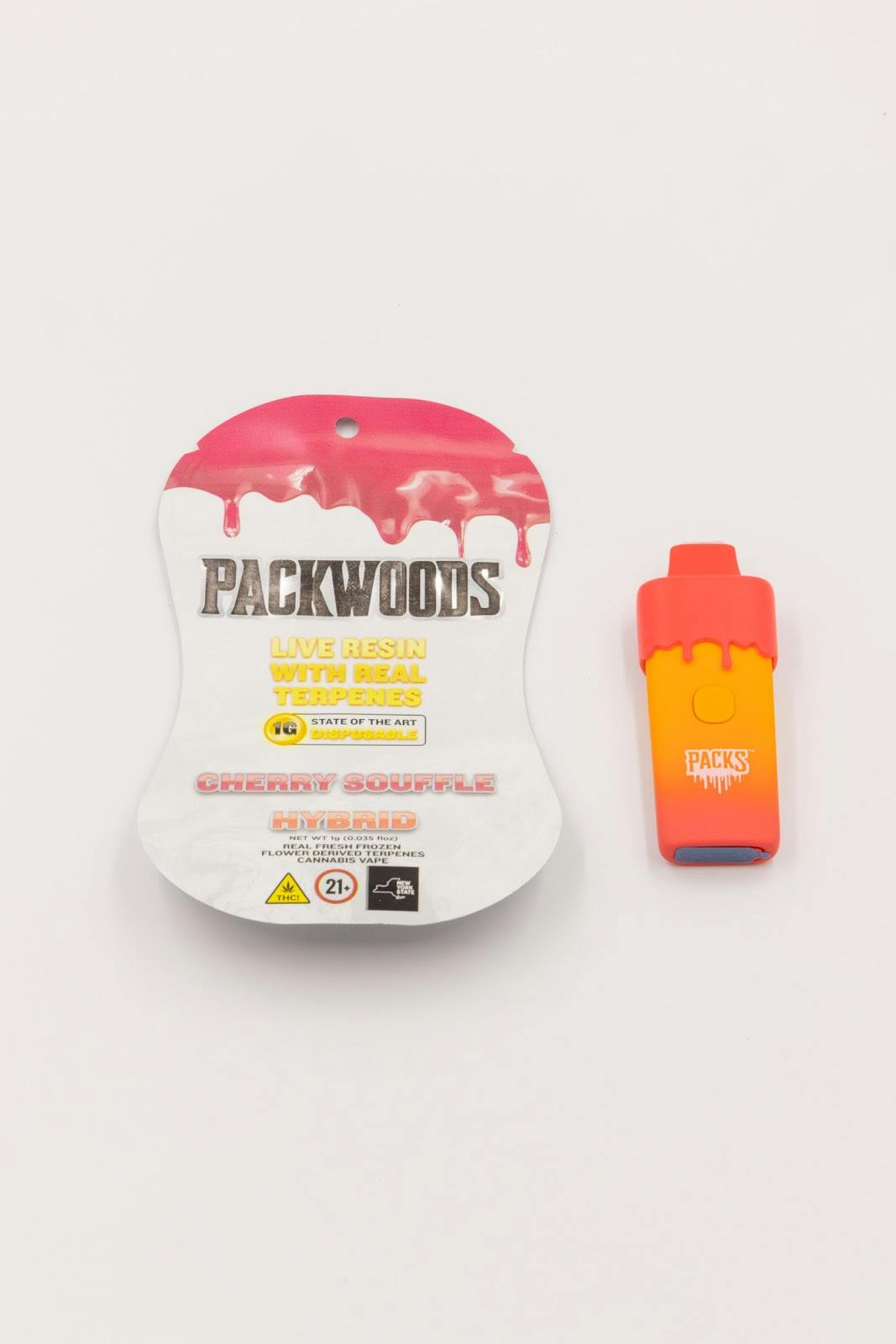 Brand: PACKWOODS
CHERRY SOUFFLE | Packs Live Resin Disposable| 1G
Loud Flavor, Bigger Clouds - Convenience meets potency in this state-of-the-art vape, filled with high-potency Live Resin.
- Boosted with Terps: enjoy rich, bold flavor with every puff.
- Premium Live Resin: artfully extracted from the highest quality indoor flower
- High Potency: elevated potency for a stronger vaping experience
- Cloud-Chaser Approved: designed to produce loud flavor and bigger clouds
- Convenience: easy-carry design fits comfortably in the palm of your hand
Effects
Calm
Energetic
Happy
Relaxed
About the brand :
PACKWOODS
At Packwoods, We Roll Different. From the way we roll our blunts to the way we roll at our events, we always go above and beyond to show out for the cannabis community. We're a small group of cannabis connoisseurs, dreamers, and tastemakers who take pride in creating dope shit and sharing it with people like you.