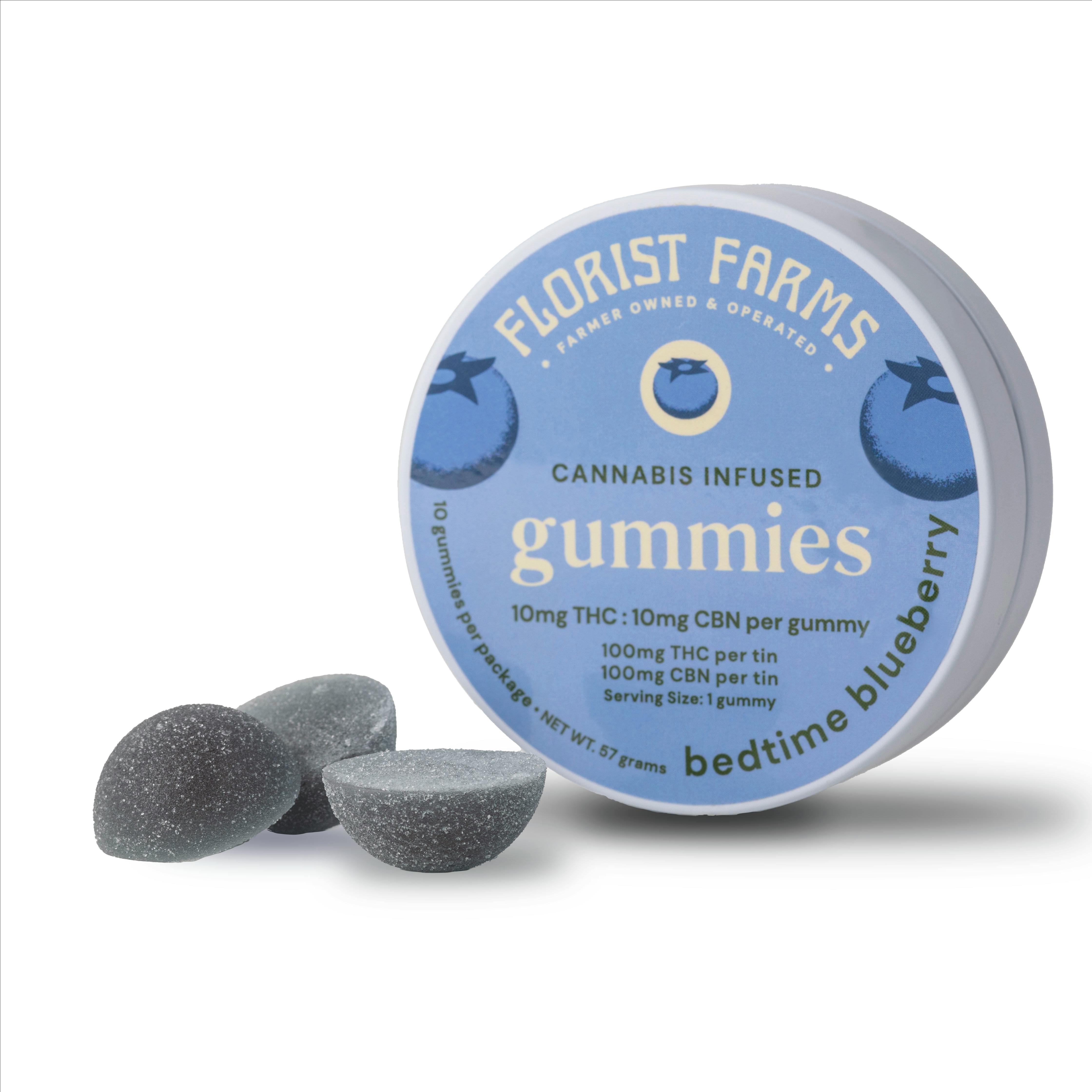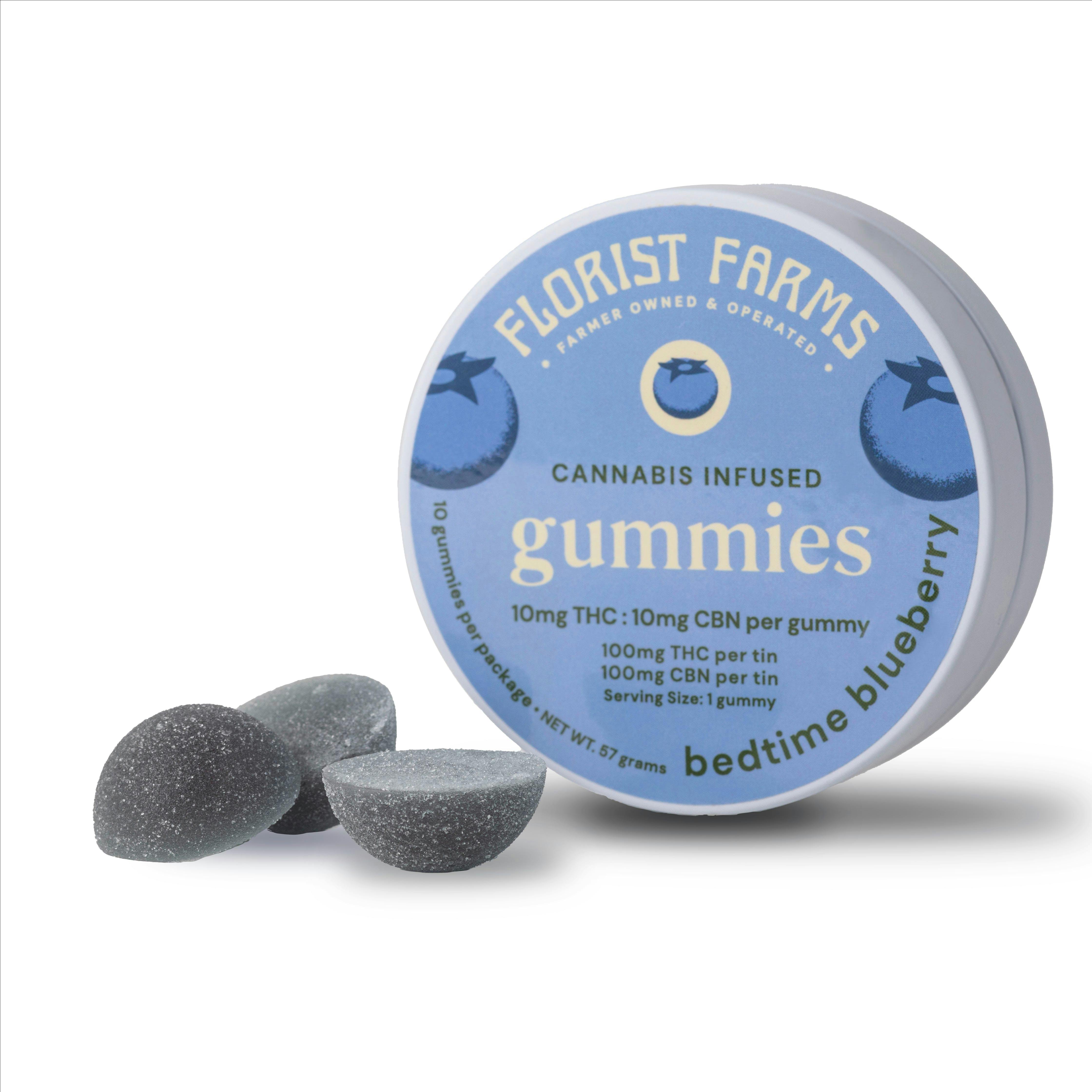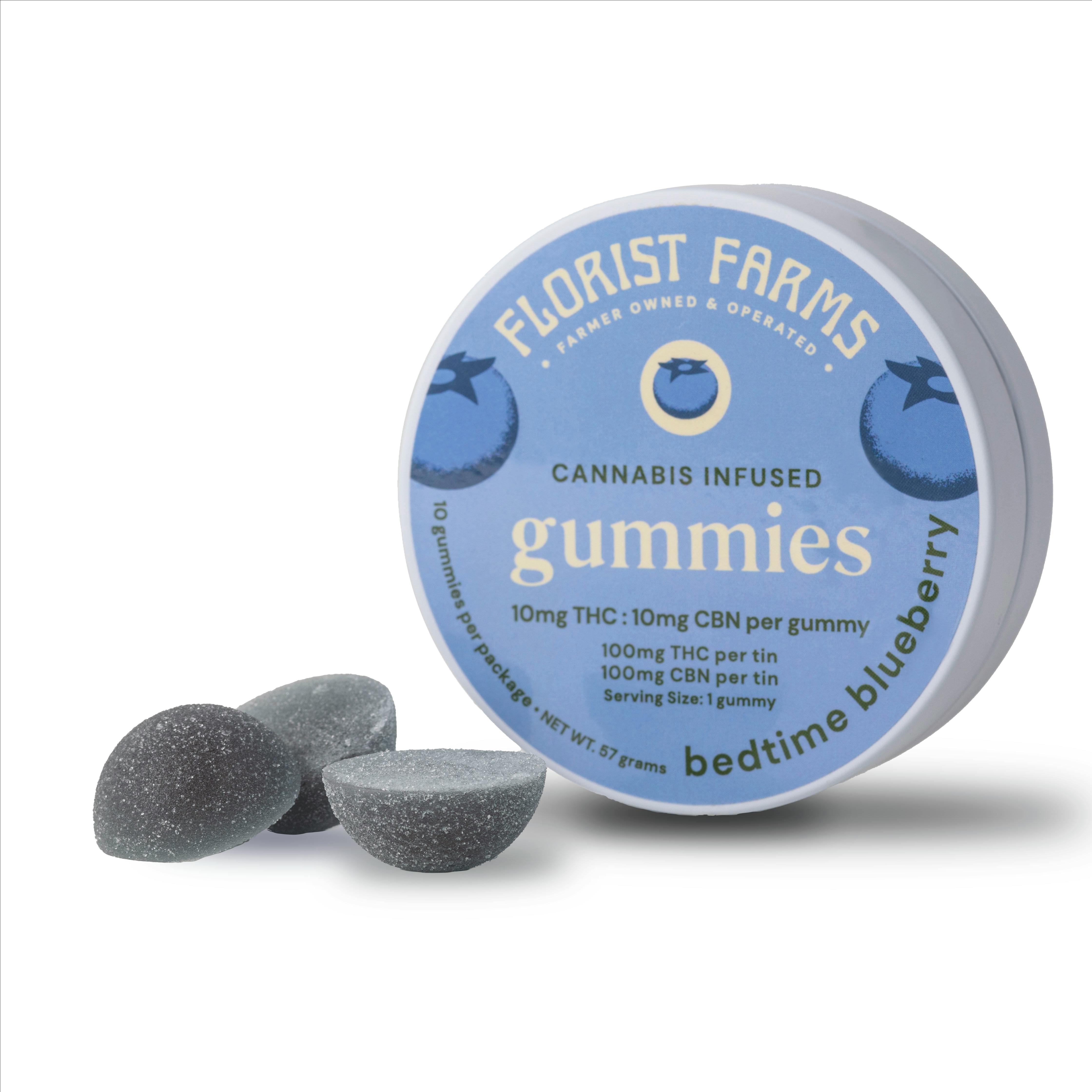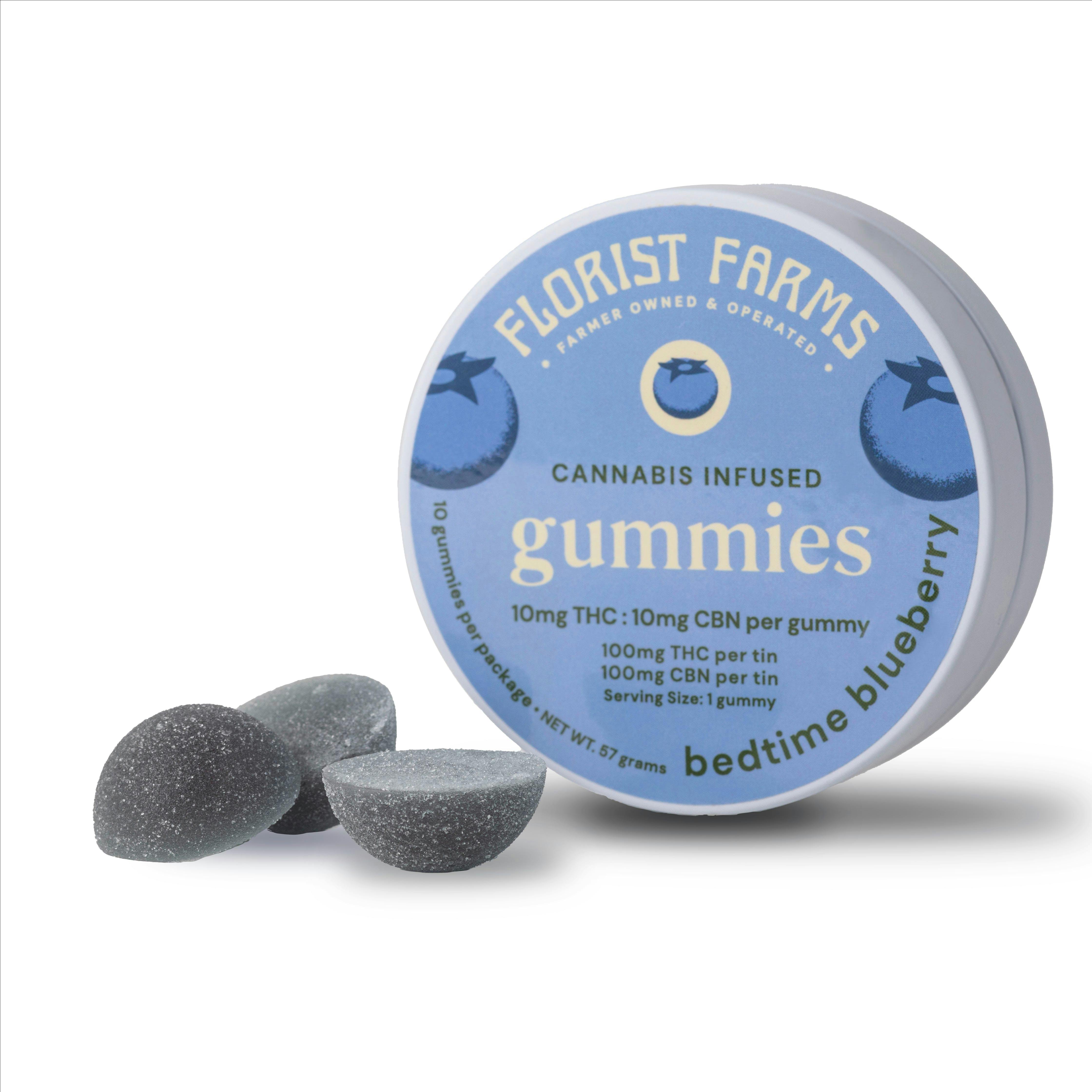 Brand: Florist Farms
Bedtime Blueberry Sleep Gummies | 10pk
10 pieces x 10mg THC/gummy + 10mg CBN/gummy= 100mg THC/tin and 100mg CBN/tin NY's finest cannabis extract with additional CBN measured and dosed with precision for a reliable way to end your day in comfort. These Bedtime Blueberry gummies are the perfect sweet treat nightcap to help rest well and wake up feeling refreshed.
Effects
Calm
Energetic
Happy
Relaxed
View Product Testing Data
About the brand :
Florist Farms
Florist Farms, located in Cortland, New York, is all about responsible, organic farming. We grow over 100 types of organic vegetables and 60 cannabis strains. No chemicals or pesticides here – we're all about nurturing the land with cover cropping and smart crop rotation. Our goal is simple: make the soil better, not worse. And when it comes to our products, we're into sustainability. You'll find our cannabis in eco-friendly packaging. Florist Farms isn't just a farm; it's a practical, down-to-earth example of regenerative agriculture. Welcome to our sustainable, straightforward approach to farming.