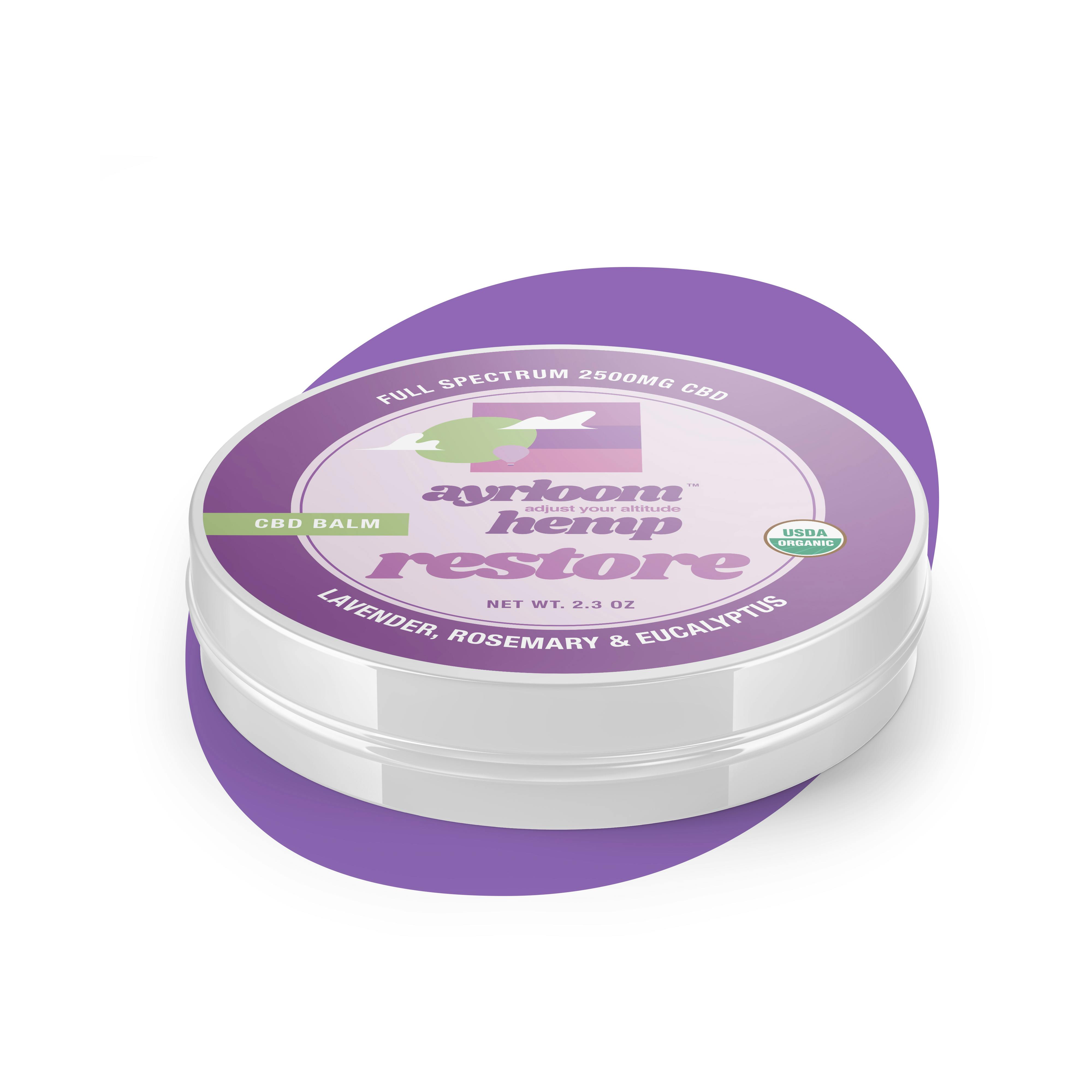 Brand: ayrloom
Ayrloom Restore 1:1 Topical Balm 1000mg
High CBD
THC:1000mg
CBD:1000mg
INGREDIENTS
ORGANIC REFINED SHEA BUTTER, ORGANIC COCONUT MCT OIL, ORGANIC BEESWAX, CANNABIS EXTRACT, ORGANIC LAVENDER ESSENTIAL OIL, ORGANIC EUCALYPTUS ESSENTIAL OIL, ORGANIC ROSEMARY ESSENTIAL OIL.
INSTRUCTIONS
SCOOP SMALL AMOUNT AND WARM IN BETWEEN FINGERTIPS. APPLY TO THE AFFECTED AREA OR ON PRESSURE POINTS. STORE IN A COOL DRY PLACE AWAY FROM LIGHT. AVOID CONTACT WITH EYES.
About the brand :
ayrloom
From the family that brought you Beak & Skiff & 1911 Established, ayrloom™ showcases the fifth generation's commitment to quality, innovation and sustaining over 1,000 acres of land in upstate New York. 110+ years of agricultural experience coupled with a passion for cannabis results in products that would make their great-great grandfathers proud. The team at ayrloom™ offers a full line of products to incorporate into daily routines, and they invite you to ADJUST YOUR ALTITUDE with them.