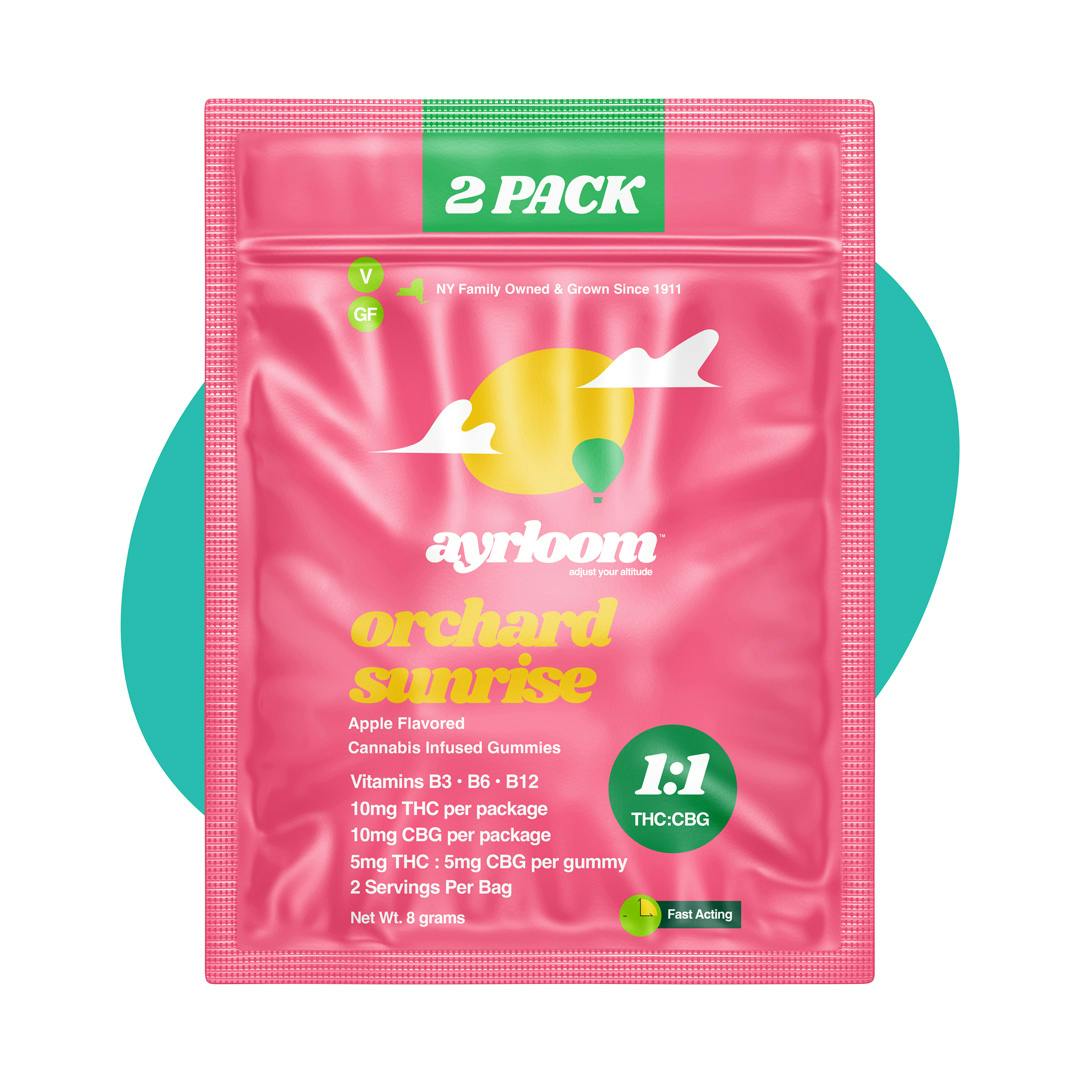 Brand: ayrloom
Ayrloom Orchard Sunrise Apple UP 1:1 THC:CBG Gummies 5mg 2pk
Every Orchard Sunrise means a new day and a new opportunity. We pay homage to our orchard's 110-year-old history and nod hello to the future with our apple flavored cannabis infused gummies. They combine flavors of our most beloved apples for a crisp and juicy profile. Infused with B3, B6 and B12 for an extra boost!
View Product Testing Data
About the brand :
ayrloom
From the family that brought you Beak & Skiff & 1911 Established, ayrloom™ showcases the fifth generation's commitment to quality, innovation and sustaining over 1,000 acres of land in upstate New York. 110+ years of agricultural experience coupled with a passion for cannabis results in products that would make their great-great grandfathers proud. The team at ayrloom™ offers a full line of products to incorporate into daily routines, and they invite you to ADJUST YOUR ALTITUDE with them.