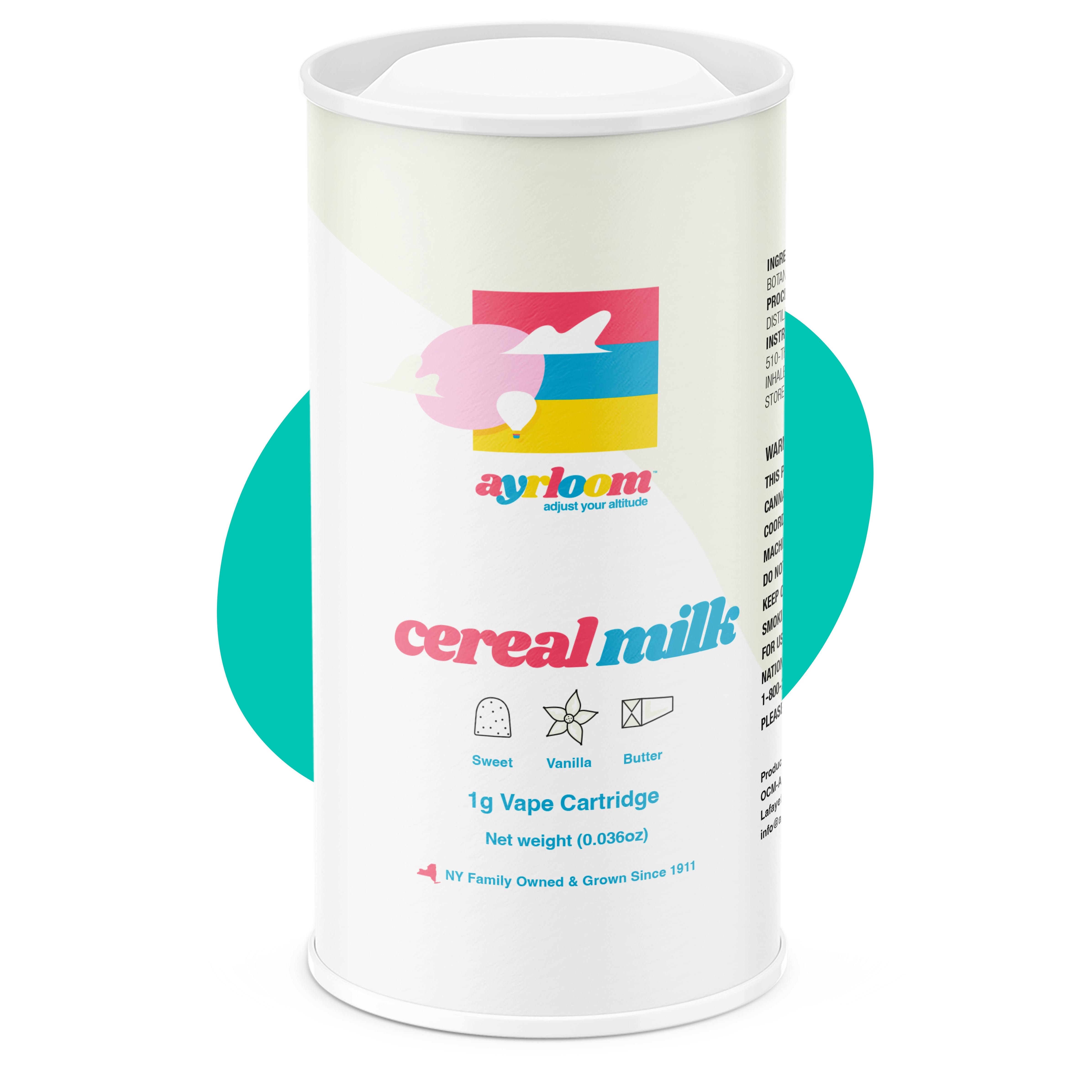 Brand: ayrloom
Ayrloom Cereal Milk 5-10 Thread Cartridge 1g
The sip-it-til-its-gone flavor of sweetness mixed with nostalgia.
Terpene flavors: Sweet, Vanilla, Butter.
INGREDIENTS
CANNABIS EXTRACT, BOTANICAL DERIVED TERPENES
INSTRUCTIONS
USE WITH 510-THREADED BATTERY. INHALE FOR 3-5 SECONDS. STORE IN A COOL DRY PLACE.
Effects
Calm
Happy
Relaxed
Energetic
About the brand :
ayrloom
From the family that brought you Beak & Skiff & 1911 Established, ayrloom™ showcases the fifth generation's commitment to quality, innovation and sustaining over 1,000 acres of land in upstate New York. 110+ years of agricultural experience coupled with a passion for cannabis results in products that would make their great-great grandfathers proud. The team at ayrloom™ offers a full line of products to incorporate into daily routines, and they invite you to ADJUST YOUR ALTITUDE with them.